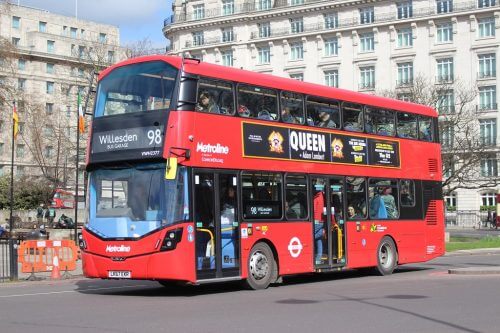 Metroline has gained three new services in the latest round of Transport for London (TfL) bus tender results.
The 292 moves to Metroline from London Sovereign. The Peak Vehicle Requirement (PVR) of the service is still to be confirmed, though it will use 2011 Euro 5 double-deckers. The new contract begins on December 8, 2018.
Metroline also gained two services from Arriva London North. These are the 317 (PVR five, new Euro 6 hybrid double-deckers) which changes hands on March 30, 2019, and the 393 (PVR 14, new Euro 6 single-deckers) which begins on March 23, 2019.
Metroline also lost the 603 contract, which is transferring to Sullivan Buses on January 12, 2019. With a PVR of two, it with use 2009 Euro 5 double-deckers.