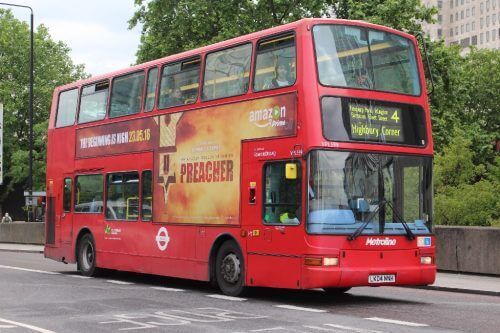 Metroline has retained four Transport for London (TfL) contracts in a round of London bus tenders.
Only route 4 will require an entire fleet of new vehicles, utilising Euro 6 hybrid double-deckers with a Peak Vehicle Requirement (PVR) of 19. The new contract commences from September 30.
The 210 (PVR 17), 320 (PVR 12) and W7 (PVR 17) will all use existing Euro 5 double-deckers, with 210 using vehicles from 2010 and the W7, which operates 24 hours at weekends, using buses from 2012.
The 320 will use a mixture of 2010, 2011 and 2012-registered vehicles, along with seven Euro 5 hybrids.
The W7 contract recommences on August 19, while the 320 begins on August 26 and the 210 starts on September 23.