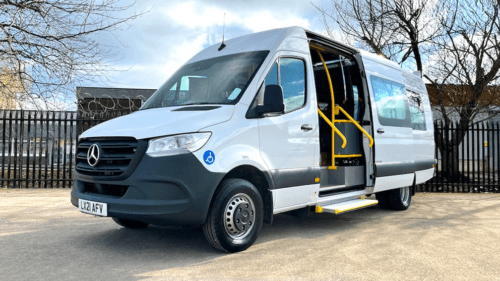 Coach and bus rental specialist Mistral has over 30 years of experience in the PSV rental market and recently expanded its operations to include a new division as part of its plans to expand its business and services. The new Mistral Mobility division is able to offer a brand new fleet of Treka-built buses and van conversions. Vehicles in the new fleet are all equipped with 16 seats, and capable of being adapted to accommodate to six wheelchair positions.
Steve Low, MD of Mistral Group commented: "We're very excited to enter this new area and bring our sector leading service levels to the Local Authority market. We have ambitious plans and have several batches of vehicles on order to ensure immediate availability from this July onwards.
"We provide our clients with a market leading, tailored service. For all requirements across the UK we have a brand new fleet of 'Mobility' and 'Mobility+' vehicles available for immediate hire nationwide.
"All vehicles are covered with a manufacturer warranty and are supported by our dedicated after-sales team throughout the duration of the rental agreement."