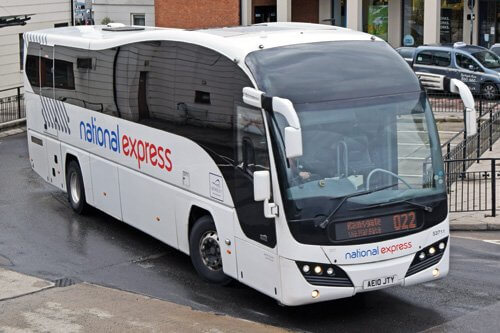 National Express Group has published a trading update for the period from July 1, 2016 to September 30, 2016.
Group revenue was up 11% year-to-date on a constant currency basis and up 17% on a reported basis, supported by underlying passenger growth across the group of 3% and total passenger growth of 6%.
The group's profit before tax saw a 9% increase (constant currency, 5% year-to-date). On a reported basis, the increase was 15%.
Like-for-like Group operating profit is 5% higher on a constant currency basis and up 12% on a reported basis, boosted by foreign currency movements on overseas earnings. The Group is on course to at least deliver its targets for profit, cash flow and gearing for the year.
National Express said its UK bus and UK coach businesses are proving relatively resilient against a backdrop of subdued demand, with commercial revenue up 2% in UK Bus and core revenue up 1.7% in UK coach. UK Coach saw continued strong performance on its airport routes, which were up 20% year-on-year. This helped to offset strong competition from rail discounting and lower demand on Eurolines.
The group saw revenue growth in North America of 16% year to date on a constant currency basis, and record passenger numbers in both Spain and Morocco of 225 million in the first nine months of the year, up 7% year-on-year, supporting revenue growth of 6%. Rail revenue was up 43% year to date and includes the first time contribution of the group's German rail operations.
The group said it remains on target to generate at least £100m of free cash flow for the year and is targeted a range of 2-2.5 times net debt to EBITDA. It is planning to refinance its £350m bond, subject to market conditions, and expects to achieve significant savings in interest costs. There will be a 'double interest cost' of approximately £2m in 2016.
Dean Finch, National Express Group CEO, said: "With two thirds of our earnings generated outside of the UK, this geographic diversity, combined with a focus on operational excellence and the deployment of technology, continues to deliver good growth, a strong cash flow and opens new market opportunities.
"We will stick to our fundamental principles of safe and punctual operations at affordable prices with particular emphasis on controlling costs to generate cash and keep fares low.
"The combination of our relatively resilient UK performance together with the strong growth we are seeing from our international operations, enables us to selectively invest in growth opportunities and continue to deliver attractive and sustainable returns to shareholders."