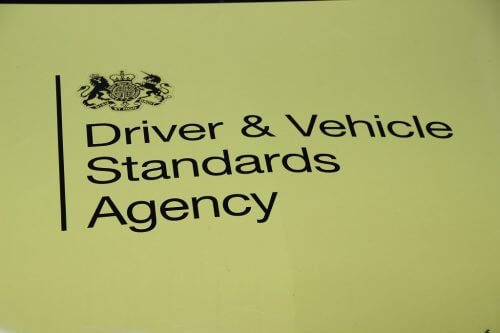 Traffic Commissioner Nick Jones finds the loan of an O-licence disc between two Gwynedd independents "was done without appreciating it was illegal"
Nefyn Coaches has had its O-licence authorisation cut by a third to 10 vehicles for nine weeks until June 1 after it loaned a disc to Express Motors following that operator's revocation date.
A Public Inquiry in Welshpool heard DVSA Traffic Examiner Nia Lloyd had received allegations that Penygroes-based Express Motors had taken Everton supporters from the Caernarfon area to an FA Cup match at Liverpool's Anfield ground on January 5 and a game against Tottenham Hotspur at Wembley on January 13.
Nia said Nefyn Coaches had co-operated fully with DVSA and Transport Manager and Director Aled Owen had admitted what he had done. She did not believe the disc had been lent knowing that it was an offence.
The TC found: "Aled Owen illegally and improperly loaned a disc to another entity, whose operator's licence had been revoked. I am satisfied that this was done without appreciating it was illegal – that is corroborated by the DVSA. Indeed, local DVSA staff who undertook an investigation were clear that there were no major issues with this operator. Aside from the ghastly mistake in loaning a disc to another whose licence had been revoked, this operator is generally regarded as a good one.
"Aled Owen tells me that he knew Express Motors was in difficulty, but hadn't appreciated that the family's two O-licences had been revoked. He hadn't been following the detailed news stories and his knowledge was restricted to knowing the licences were in difficulties.
"Aled was asked to lend a disc to Express Motors, but this was after the revocation date for the two entities (a partnership and a limited company). It transpires that it was Ian Jones who asked Aled Owen to loan a disc. Ironically, Ian was not a director or a partner. Indeed, he was already the subject of an order of disqualification made by me under section 28 of the Transport Act 1985.
"Since the investigation by the DVSA, Aled has attended a specialist two-day transport manager refresher course. He completed this earlier this month after being reminded by a traffic examiner that he hadn't had any previous refresher training. This is important as if he hadn't been on the course, I would have made an order that he lost his repute as a transport manager and disqualified him from holding such a position until he attended a specialist two-day course. It is to his credit that he has been proactive in seeking to improve his knowledge and skills before the public inquiry before me.
"The evidence points to Aled not knowing that he was not able to loan a disc. Operators of PSVs can loan a disc for a limited period with a proper paper audit trail, but this can only happen between operators. Here, Express Motors didn't have a licence at the time, hence the problem.
"I am satisfied that this transport manager and this operator are honest and generally run a compliant business."
The TC concluded: "I make it clear that had Aled Owen not have attended a refresher course, I would have come to a different decision. At today's date, professional competence is met. Aled retains his repute as a transport manager, albeit it is severely tarnished."