Ensignbus announced on its twitter account on 12 June that it would have to cease operation of its new Jetlink X1 service from London Victoria to Southend Airport.
The tweet read: It is with great regret that we have to announce the withdrawal of JETLINK X1 London-Southend Airport until further notice. This is due to Southend Airport denying us access to the airport. If you wish to complain, please contact them at [email protected]
Peter Newman, Ensign chairman, told the Southend Echo that: "Regrettably, Southend Airport will not allow us to enter the airport grounds at all, they have totally banned us.
"They told us on Saturday, but as we were still in negotiations we continued to run until last night, when they instructed our driver to leave.
"In full view of customers waiting to use the bus, security forced the driver to leave the site.
"Southend has always had a problem in the morning and late at night with a lack of transport, and we have effectively helped combat the issue.
"They have the new partnership with Greater Anglia but the trains are still not early enough – the first train gets into Southend Airport for 0530hrs, but the website says you should arrive two hours before the flight and they regularly have flights at 0630hrs."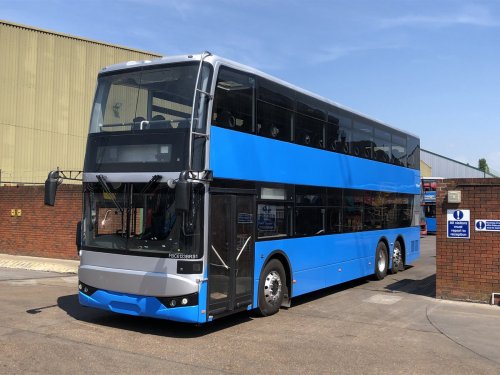 He added: "It seems that they do not want public transport, but we have been providing a service that is necessary."
The unique selling point of the Jetlink X1 was that the service arrives at Southend Airport for 0430hrs, two hours before the first flights leave at 0630hrs.
"This is the amount of time that the airport recommends for passengers to arrive for their flight in its guidelines on its website. The first train does not depart from Liverpool Street Station, London until 0430hrs.
"A spokesman for the airport told the Southend Echo: "Southend Airport works with a number of transport partners to offer its passengers different options to get to and from the airport in a sustainable way and is always happy to discuss ideas to improve service to its customers.
"We very recently agreed new services with Abellio Greater Anglia which extend the schedule of the airport rail service to earlier and later trains."
The spokesman added: "At this current time, the airport does not have any agreement in place with Ensign Buses."
Read more news stories here: cbwmagazine.com/category/news