A new fleet for the excel service is set to introduce a number of firsts for the Scania/Alexander Dennis combination
First Eastern Counties has teased the new fleet for its long-distance excel X1 service which operates from Norwich to Peterborough and is over 75-miles in length in each direction.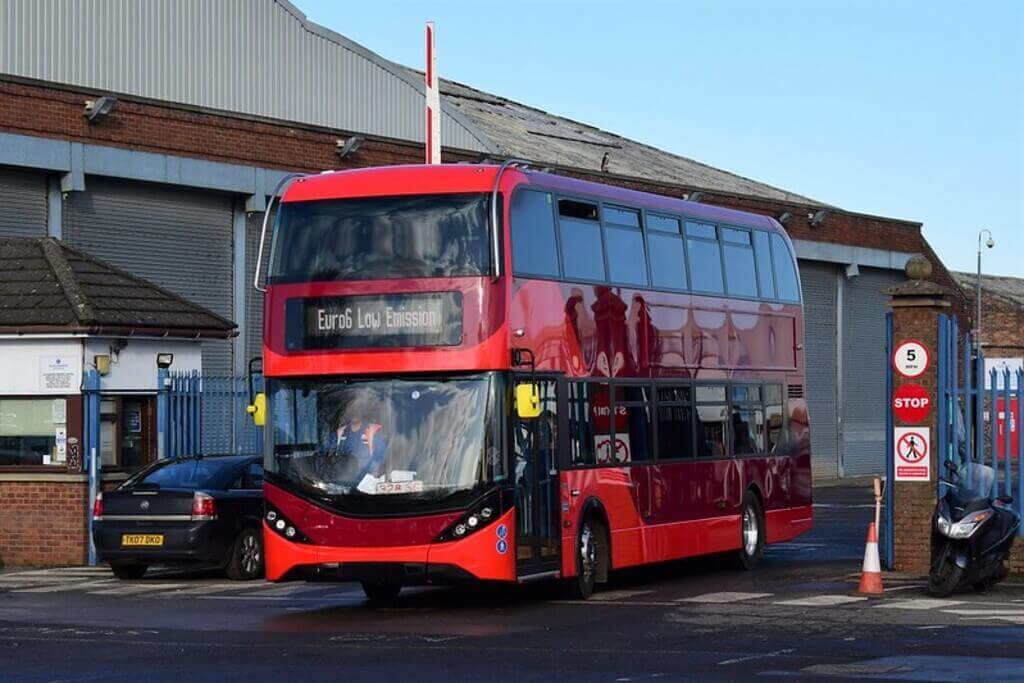 The vehicles chosen to replace the fleet of 22 Alexander Dennis (ADL) Enviro400s dating from 2013 are to be ADL Enviro400S City Scania's with Euro VI diesel engines, making these the first diesel versions produced on the Enviro400 City body and the first Enviro 400 Citys to be used on a long-distance service.
The release on the First Eastern Counties website reads: "Built as a unique combination of a Scania Euro VI diesel chassis and stylish, modern bodywork from Alexander Dennis, we've worked with some of the bus industry's leading designers, suppliers and manufacturers over the last two years to bring you a bus designed and built especially for excel.
"As well as listening to the great feedback we've had from passengers, drivers and stakeholders all along the excel route, our research and development for these vehicles has taken us far and wide across the UK, with the aim of bringing together a whole host of features, some already established and some brand new, that will allow us to bring you a new standard in interurban bus travel."
The specification includes real leather coach-style seating on both decks in an exclusive design, USB charging points to all seats, seatback phone charging with phone docks, 'Bus Stopping' buttons at all seat and some features that are yet to be revealed.
Bus photographer Gordon Scott spotted the first completed vehicle leaving the ADL factory on a test drive. It reveals that a new two-tone red livery will be used, which is in keeping with First Eastern Counties recent repaints of the local fleet in Ipswich, which is now branded as Ipswich Reds. It is expected that the new fleet will fully enter service in early spring 2020.