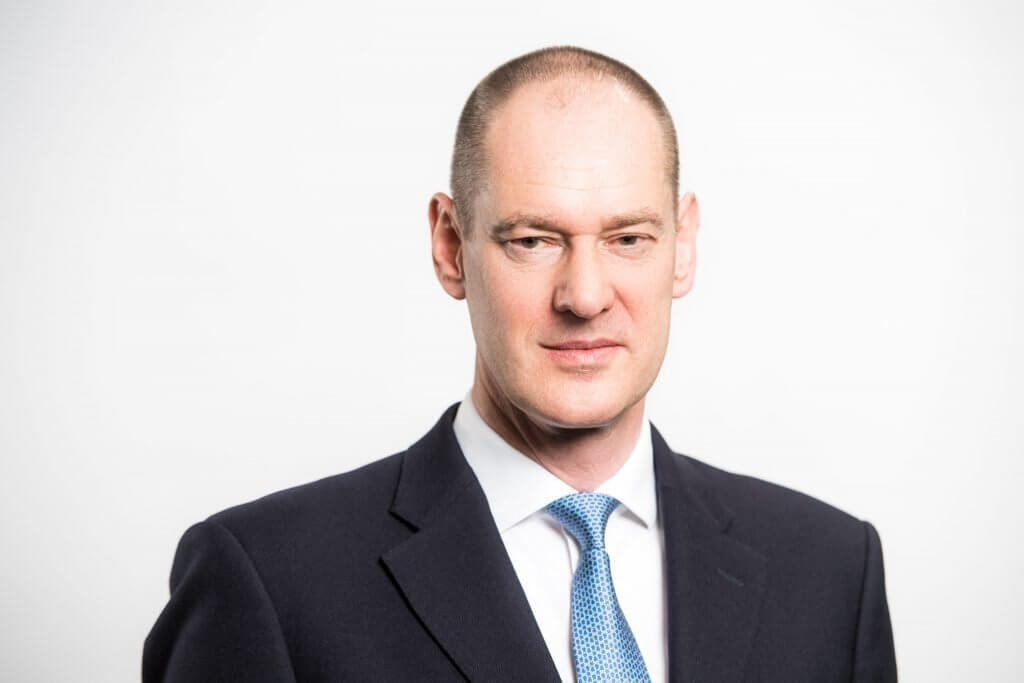 Interim COO steps up to CEO role immediately as the group reveals more losses in new half-year results, though UK bus performance is good
FirstGroup has appointed Matthew Gregory as Chief Executive with immediate effect.
In addition to his role as Chief Financial Officer (CFO) of the group, Matthew has been performing the role of interim Chief Operating Officer (COO), with the operating divisions reporting directly to him, since May 2018. Following this appointment, Chairman Wolfhart Hauser will revert to his non-executive Chairman role.
FirstGroup also announced that Steve Gunning has been appointed to the board as an independent Non-Executive Director, with effect from 1 January 2019. He has been CTO of British Airways since 2016.
FirstGroup Chairman Wolfhart Hauser said: "Since his appointment as Interim COO in May, Matthew has demonstrated the combination of strong leadership skills and strategic decisiveness, which has allowed us to make progress in a number of key areas. Having conducted a thorough selection process, which considered external and internal candidates, the board unanimously concluded that Matthew is the right person to take on the role of Chief Executive.
"Matthew's comprehensive knowledge of the Group, his experience in previous roles and leadership capabilities are precisely the qualities needed to drive the Group's value mobilisation strategy at pace, and I look forward to the group making further progress under Matthew's leadership."
Matthew Gregory said: "It's a great honour to lead FirstGroup and our 100,000 employees who are relied upon by millions of customers across the UK and North America each day. I believe we are now in a better position to make the most of our opportunities and create a stronger business for the future.
"I am committed to delivering on our plans to improve our offering, increasing ease and convenience for customers, and creating sustainable value for shareholders."
Matthew Gregory was appointed Interim COO of FirstGroup on 31 May 2018, having joined as CFO in December 2015.
Nick Chevis, who is Director of Finance, will become interim CFO with immediate effect. In this capacity he will attend the board, but will not be appointed as an Executive Director. The process is underway to recruit a permanent CFO.
On appointment to the position of Chief Executive, Matthew will receive a base salary of £635,000 per annum and a pension contribution of 15% of salary. His also has an annual bonus opportunity of 150% and long-term incentive awards of 200%.
FirstGroup also announced its half-yearly results for the six months to 30 September 2018. While revenue increased by 19.2% on the first half of 2017 to £3.3bn, operating profit fell by 19.3% to £46.3m, and the group saw a loss before tax of £4.6m (2017: loss of £1.9m), leading to a 0.6p loss per share. The company said this reflects restructuring and reorganisation costs from the withdrawal of Greyhound services in Western Canada.
The performance of First Bus was good, however. Revenue increased slightly from £428.2m to £433.9m, while operating profit increased significantly from £15.8m to £24.8m. The operating margin achieved by First Bus increased from 3.7% to 5.7%. The division also saw passenger volumes increase by 0.7% and commercial revenue per mile increase by 5.2%.