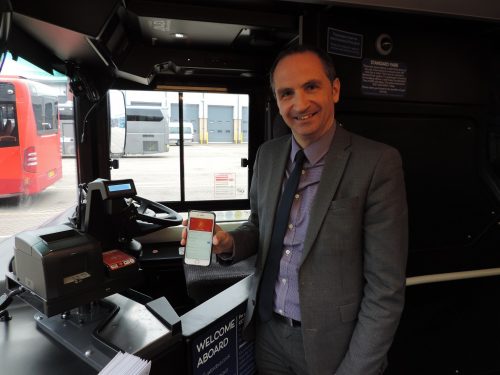 Go-Ahead-owned Oxford Bus Company has launched a revamped mobile phone app.
Features of the new app include being able to purchase travel passes and multi-trip tickets in advance, or on the day of travel, including while waiting for a bus. The new technology also enables passengers to tap their phones on buses' contactless readers to complete their transaction.
The app also enables passengers to view their coach or bus on a map to see exactly where it is, plan journeys and use new virtual departure boards.
The app was soft launched in December 2017 and has now been fully introduced and is available to download for free from the App Store and Google Play.
Following customer feedback, the app was redesigned in-house, to provide more intuitive menus and up to the minute travel information.
Oxford Bus Company Managing Director, Phil Southall, said: "Since launching our original app in 2015, technology has developed and passengers have become increasingly tech savvy, so we have invested in taking our provision to the next level.
"We are committed to making coach and bus travel as accessible and convenient as possible for customers and allowing them to access information and pay for their travel in a way which suits them is key.
"Many of the new features were included as a direct result of customer feedback, including being able to view where buses are and purchasing tickets."