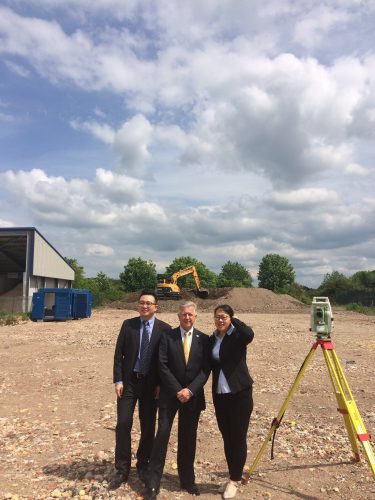 Work has now commenced on a new showroom and preparation centre for Pelican Bus and Coach, with a scheduled completion date of mid-November.
On a recent site visit, Kitty Hu, Yutong's Sales Manager for Europe and North America, said: "Everyone at Yutong is delighted with the progress made to date in the UK and Ireland. The new Yutong facility will further deepen the ties between Pelican and Yutong and is a sign of both parties commitment to our customers."
At the end of May, the total number of Yutong coaches on UK roads passed 250 and Sales Manager Bob Elliott said he is confident about the future.
He commented: "Many customers are returning to buy vehicles for the fourth or fifth time. We have recently introduced the service bus and the potential for us in the electric bus market next year is very promising, with excellent results being produced by the first vehicle in Liverpool."