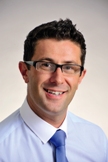 Tachodisc has appointed Lee John Slater as sales manager.
As an experienced sales and customer relationship manager, Lee will take responsibility for Tachodisc's existing sales team and key account team, which also includes the company's customer and technical support division.
Lee will also be utilising his IT sales from a former role to expand and develop Tachodisc's range of analysis software and digital solutions.
Speaking on his appointment, Lee, whose approach is very much concentrated on professional client management, product delivery and customer satisfaction, said; "It is important the reputation Tachodisc enjoys in the market place is maintained and my focus of attention will be on ensuring that existing and new customers derive the maximum benefits from the portfolio of services and products Tachodisc has to offer. There are without doubt exciting times ahead for Tachodisc, and I am pleased to be involved."
Karen Crispe, Tachodisc's MD said: "The road transport industry continually sees a raft of legislative changes and with digital tachographs becoming more prevalent and technology becoming more sophisticated; we have to keep evolving our offer to ensure we stay at the forefront.  In Lee, we believe we have found the right individual with the right senior sales and account manager experience to help us achieve this."