Christchurch-based operator Red Bus is set to introduce New Zealand's first fully-electric urban bus service in 2019, with the acquisition of three BYD-ADL Enviro200EV single-deckers.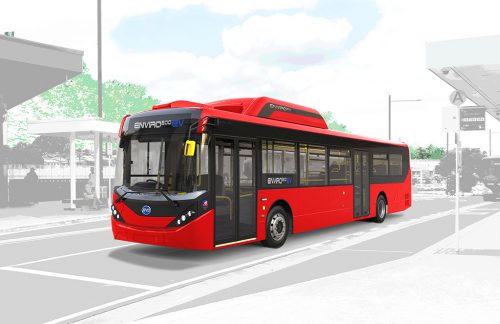 The 12m electric buses, which have been ordered from ADL, can carry 60 passengers each and will be fully air-conditioned.
It's expected that the new vehicles will reach the operator by March 2019, when they will be used on route 29 between the city centre and Christchurch Airport – which carries over 200,000 passengers each year.
The buses' ability to run on this service all day without recharging means they can fully replace the current three diesel buses.
Tony Moore, ADL General Manager New Zealand, says: "The Enviro200EV has a proven track record of delivering cleaner public transport, and together with our partner BYD we are delighted to bring this electric bus to Christchurch.
"We look forward to supporting the vehicles through ADL's established aftermarket organisation in New Zealand to make sure they will quickly demonstrate the full potential of this exciting new technology."
Red Bus Chief Executive, Paul McNoe, said: "Using electric buses on the airport service achieves four objectives simultaneously: an improvement of customer service through lower internal and external noise levels, the immediate and long term reduction in local exhaust emissions, reduced carbon consumption for this service and the opportunity to demonstrate the latest vehicle technology to our Christchurch residents."