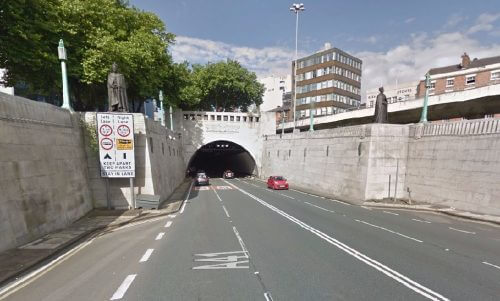 The Mersey Tunnel tolls will remain the same following recommendations from Mersey Travel Committee Members to Liverpool City Region Combined Authority, in a meeting on Friday, February 3.
Now that the recommendations have been implemented, the Fast Tag toll and cash tolls will stay exactly the same for all road users. A passenger carrying vehicle with seating capacity for nine or more persons with two axles will be charged at the usual rate of £3.40 in cash or £2.40 for Fast Tag customers. A vehicle with three axles will stay at £5.10 in cash or £3.60 with a Fast Tag.
Frank Rogers, Interim Chief Executive of Merseytravel, said: "As always, it is for political members to take a decision on the tunnel toll levels. However, reflecting on the past year, it is encouraging to see people taking advantage of the benefits that a Fast Tag can bring. For the first time Fast Tag customers now represent the majority of tunnel usage but there are still many more people who can benefit from these savings."
Fast Tags are available to everyone, not just regular travellers, and are issued free of charge and tunnel users are encouraged to order one.
Councillor Liam Robinson, Chair of the Merseytravel Committee, said: "The Merseytravel Committee has recommended that the Combined Authority freeze both the cash and Fast Tag tolls for the next financial year. We are also recommending that there is a continuation in offering free travel for everyone through the tunnels on Christmas Day and for liveried emergency service vehicles throughout the year.
"When making recommendations on the tunnel tolls we take a number of factors into account, including the authorised toll rate set out by the Tunnels Act 2004, the comparable cost of other cross-river transport as well as social and economic factors."