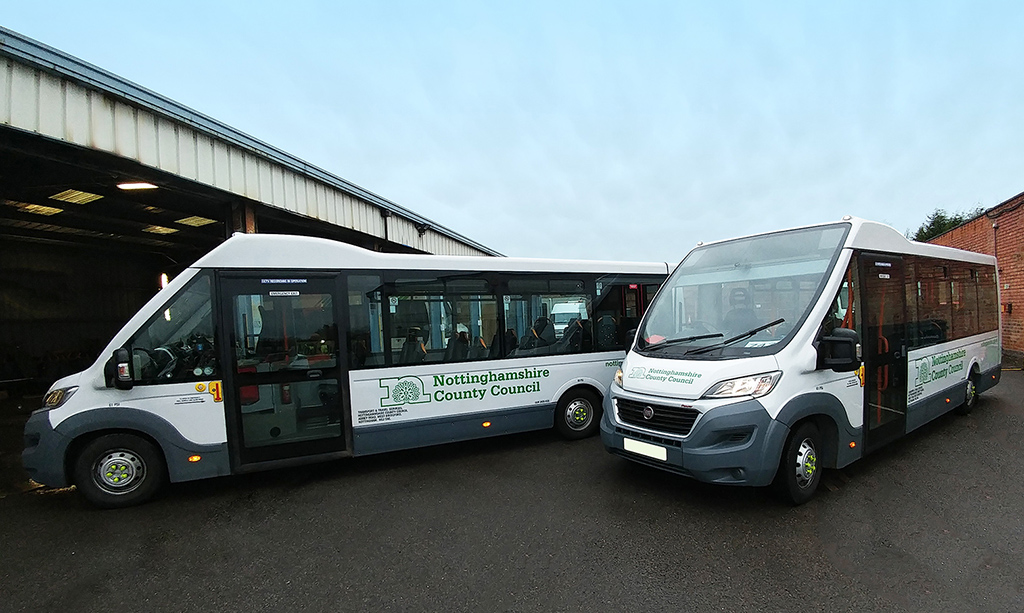 Nottinghamshire County Council has ordered nine Orion Plus buses to add to its majority Mellor fleet. The repeat order is to the same specification as two Orion Plus vehicles which were supplied in January last year.
Andy Frogg, Nottinghamshire County Council's Fleet Operations Manager, said: "Mellor was awarded the business following a competitive tender process and exceeded the price and technical specifications we were looking for.
"We operate a fleet of 68 vehicles, 60 of which are from Mellor. We invested in the Orion Plus last year and have been extremely happy with the performance and fuel efficiency of the vehicles, so it's great that Mellor came out on top in the tender application. We were also pleased that the vehicles could be delivered earlier than originally anticipated."
The new vehicles are expected to be used primarily for transport to day centres and for several other local bus services around the city and surrounding rural areas.
Each Orion Plus has been ordered with an adaptable interior layout, able to carry 16 passenger seats or nine passengers seats plus three wheelchair positions depending on passenger needs.