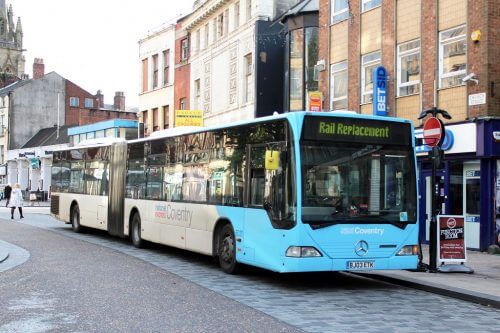 One of National Express Coventry's articulated Mercedes-Benz Citaro G buses was spotted recently on the streets of Preston.
The Midlands vehicle was running around the Lancashire city as part of an investigation into possible tram services. Because it's roughly the same length as the proposed trams, the bendibus was used to test how such a vehicle would affect major junctions in Preston.
National Express West Midlands' Tony Hunter took artic 6020 up north on its day trip.
He said: "I think the Preston team were pleased with the results, and I was very impressed with our vehicle. It did over 240 miles on the motorway and ran the whole day in Preston without a single problem.
"Thanks to our Coventry engineers for getting it shipshape for me. As well as being an unusual day out for me, I think we also confused some local bus enthusiasts!"