Joe Wood, the Commercial and Integration Director at CitySwifter, sadly passed away on 22 April 2019, after suffering a fatal heart attack.
Joe entered the bus industry in 2010 as a Commercial and Operations Assistant, before working as a bus driver for Stagecoach, and had always had a passion for the industry since he was a child.
In 2012 Joe took on the role of Scheduler at Go Ahead London, followed by a return to Stagecoach as a Commercial Assistant and then to Reading Buses working as a Network Planning Manager.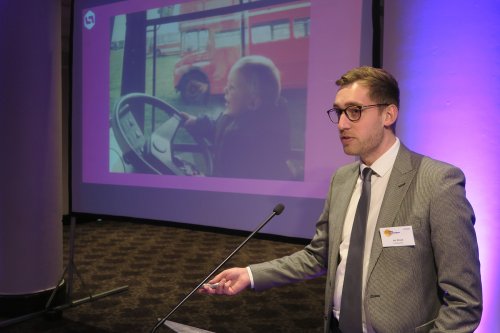 Joe's most recent role was at CitySwifter as the Commercial and Integration Director UK, who he recently represented at the Young Bus Managers Conference, where his passion for the industry was palpable.
CitySwifter posted to Twitter: "We're devastated to lose an amazing colleague & an incredible friend. Joe was one of the brightest stars of the UK Bus Industry. His passion & knowledge was obvious to everybody he met. The impact Joe made on CitySwifter's Culture, Product & Vision will last forever… RIP Joe."
The Young Bus Managers Network posted to Twitter: "Very sad news just in that Joe Wood who spoke so eloquently at our Manchester conference earlier this month had a fatal heart attack last night. Our condolences and thoughts go to his family and all at CitySwifter  at this devastatingly sad news."