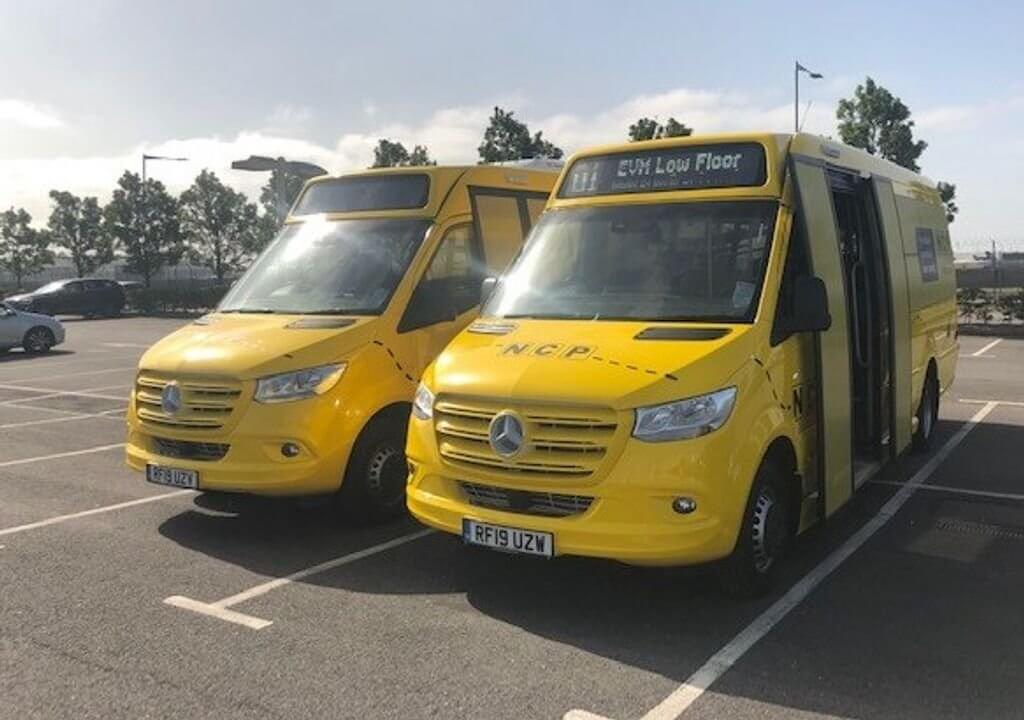 OmniServ, an ABM company, provides solutions to the world's leading airlines and airports. This includes passenger transfer services. OmniServ recently took delivery of two new model Euro VI Sprinter VS30 EVM Airport Low Floors with 12 seats and room for six standees from EVM Direct, for an NCP contract.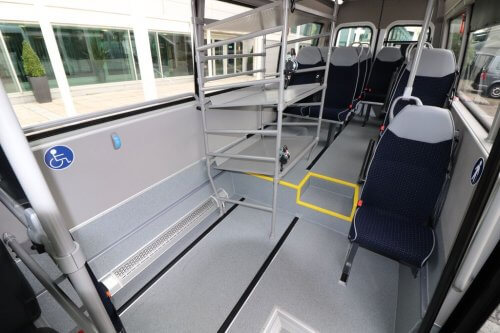 The new Mercedes-Benz Euro VI 516 CDi is based on an extra-long wheelbase chassis. Transmission is a seven-speed G-Tronic automatic gearbox. The vehicles were delivered in Mercedes-Benz white and have colour matched EVM body moulded side skirts, bumpers, side mouldings and grille. They have since been wrapped in NCP yellow livery prior to entry into service.
Entry into the saloon is through a Masats 120 cm double-leaf rapid sliding powered entry door with external emergency release. 12 EVM Kiel Ligero seats with extra padding and plastic back are fitted, along with a three-tier airport luggage rack. Additional rails in the low floor and sidewall for wheelchair tracking have been specified along with EVM Panoramic double-glazed saloon side windows in privacy grey.
Passenger comfort is provided by Alex Original "tap in" saloon air-conditioning and Vehtec convector heaters running in two areas of the saloon forward with thermostat control. The vehicles are completed with hard-wearing Tarabus non-slip flooring and additional grab rails for six standees in the saloon in metallic grey.