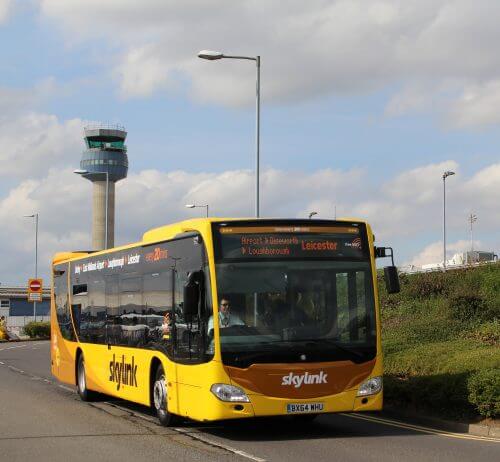 50 Kinchbus and Skylink passengers will trial the UK's first cloud-based contactless payment system next month.
Akin to the technology used in most supermarkets and shops, passengers can simply tap their contactless cards when boarding and alighting the vehicle – accounts will be debited overnight with the cheapest possible fare for their journey.
Volunteers will be able to use their contactless debit or credit cards (initially, Visa and MasterCard) to make contactless payments on Kinchbus 2 linking Loughborough, Charnwood villages and Leicester; Kinchbus 9 between Loughborough and Nottingham; and the Skylink route linking Derby, Loughborough and Leicester with East Midlands Airport.
Alex Kerr, General Manager at Kinchbus, told East Midlands Business Link, that: "We believe this is the first of its kind on buses in the UK. It's as simple as touch on, touch off, and the system works out the best value travel for our customers.
"Whilst some contactless trials elsewhere have used standard card readers for buying fixed fares and tickets, we are going the extra mile with contactless touch-on, touch-off, as it's a quick, convenient method of paying for everyday transactions such as bus fares. Customers won't need to remember to have cash or to pre-select a ticket – the best value fare will be worked out for them based on their precise journeys each day."