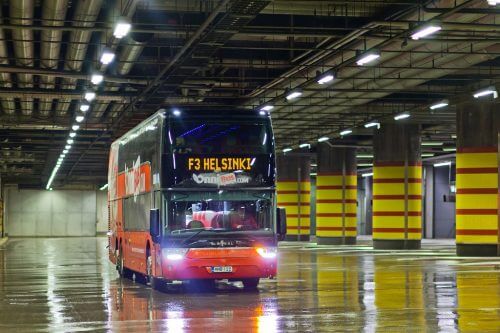 Souter Investments has announced that OnniBus.com, a Finnish intercity bus operator, has been acquired by Koiviston Auto.
Lauri Helke, Chief Executive of OnniBus.com, said: "I am very happy to announce that OnniBus.com and Koiviston Auto are joining forces, combining two iconic Finnish public transport businesses.
"Together we are well placed to continue the OnniBus.com growth story and we look forward to developing many new business ideas and opportunities as part of the Koiviston group."
Antti Norrlin, Chief Executive of Koiviston Auto, added: "Growing by acquisitions has always been a part of Koiviston Auto's strategy. By teaming up with OnniBus.com we will get a great deal of new knowledge in marketing, online sales and dynamic pricing. These are exactly the things we need in order to offer even better service to our customers.
"The intercity network of OnniBus.com will be expanded and the great OnniBus.com brand and services will be developed under the supervision of the present OnniBus.com management."
Lauri Helke added: "From a customer perspective there will be no change to what OnniBus.com does. We remain totally focussed on providing our customers with consistently great service and developing innovative, fantastic value travel choices.
"Over time we look forward to working with Antti and his team to integrate OnniBus.com and Koiviston, creating a bigger, better and more convenient network of travel, and to provide other services to our customers. The future is very bright, and we see great potential for continued growth."