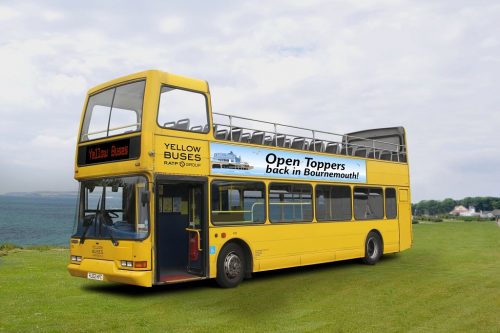 Yellow Buses is reintroducing open-top bus services.
The Bournemouth-based operator will also use the open- toppers on some of its existing routes, beginning from May.
During the summer school holiday period, Yellow Buses is planning a coastal open-top service to include Bournemouth and local visitor attractions. They would be the first open-top buses run directly by Yellow Buses since 2007.
Andrew Smith, Managing Director of Yellow Buses, said: "We have ambitious plans to bring back open-top buses.
"The word 'iconic' is somewhat overused these days, but it's fair to say that the open-top buses run by Yellow Buses were regarded by locals and tourists alike as worthy of that description.
"We hope to be in a position to start using these buses during May on our existing routes, before starting a new coastal route for the summer school holidays."