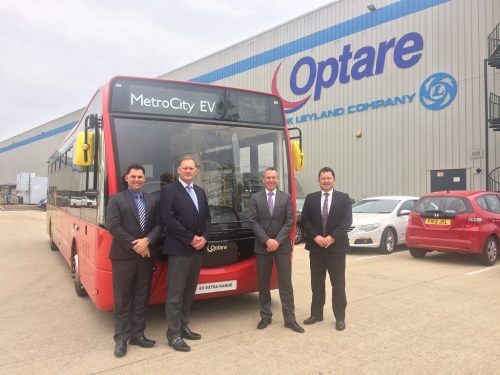 Optare's new distributor for products in Australia and New Zealand, Bus Corp Oceania Pty Ltd (BCO) recently visited the Optare Manufacturing site in Sherburn in Elmet accompanied by a group of prospective customers.
The visit included a tour of UK customers and a comprehensive evaluation of the four vehicles: the Metrocity Euro 6 diesel, Metrocity EV electric, Solo EV electric and Metrodecker EV electric.
Graham Belgum, Optare President, said: "I am delighted to see that our relationship with BCO is already delivering enquiries from new territories in line with our plans to strengthen the Optare presence and increase the expansion of the brand in Australia and New Zealand."
Jason Pecotic, BCO General Manager, added: "We are looking forward to writing the next chapter of the Optare story in Australia and New Zealand."
During the visit, senior members of BCO and Optare marked the occasion with the official signing of the distributor contract.