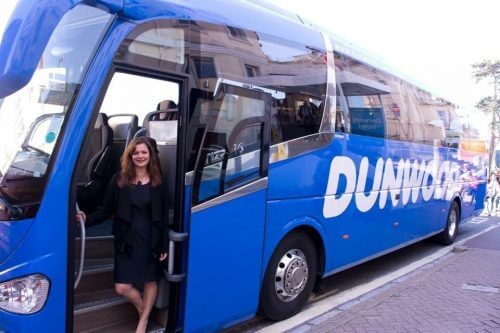 Alan Payling speaks to an award-winning expert in the group travel market to discuss the benefits, pitfalls and future developments of the sector, so operators can make the most of this valuable business
Is there anything more likely to put a great big smile on the face of a coach operator than a group organiser walking through their door? Are there any other words that an operator would rather hear than, 'I'm a group organiser, and I'd like to make a booking'? Something like, 'your coaches have all sailed through their MOTs' might come close, but in terms of welcome business, a group organiser getting in touch must feel like manna from the big coach park in the sky dropping kindly in their lap. And it's so easy: one booking is a week's work for a coach. Sorted, job done. And once the group have been away with them once, they're bound to want to make more bookings – aren't they? Maybe, maybe not. Perhaps it's not always that simple. Maybe there is a lot more to the groups market than meets the eye – like getting them to walk through the door in the first place.
To find out more, I recently met up with Julia Pearce of Torquay to have a chat and find out from her what some of the challenges are in the sector. Given her considerable sales experience, organisational ability and award-winning expertise in the sector, she offered some insights into how groups and their all-important organisers can be kept happy, again, and again, and again. […]
By subscribing you will benefit from:
Operator & Supplier Profiles
Face-to-Face Interviews
Lastest News
Test Drives and Reviews
Legal Updates
Route Focus
Industry Insider Opinions
Passenger Perspective
Vehicle Launches
and much more!