The first double-decker buses have made their debut in the Czech city of Ostrava, reports Polar.cz, making it the first in the country to run such buses. Two new custom-built bright blue Scania-powered double-decker buses with full height glass windscreens and full glass roofs will operate the new route 88 between the districts of Poruba and Hrabová districts three times a day, Monday to Friday.
"Travelling in a double-decker really gives passengers a completely different perspective, especially on route 88," said Daniel Morys, Director of Ostrava operator Dopravni Podnik Ostrava.
Tourist route 88 was initially set to launch over the summer to connect the Lower Vítkovice area to the city's zoo, but the launch had to be postponed due to the pandemic.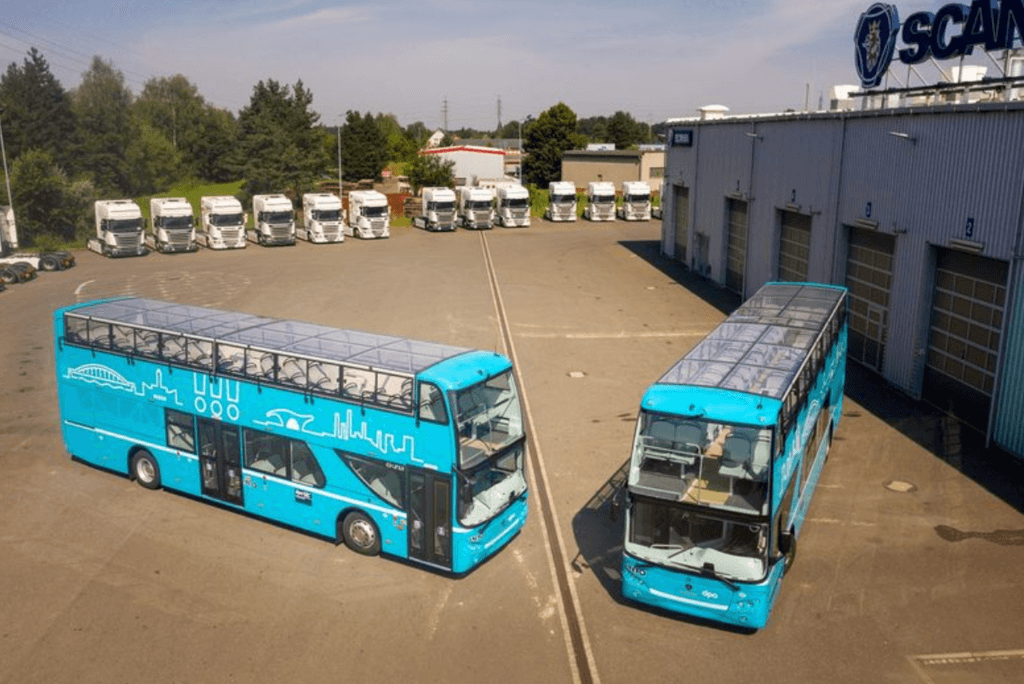 "The control is almost the same as on a classic bus," driver Vladimír Kokrda told Polar.cz. "You just have to be careful about the height and the trees that are along the way.
The bus roof is made of glass and coated with a special foil which helps the buses from overheating, as they are not fitted with air-conditioning. The vehicles are fitted with WiFi and USB sockets.
Meanwhile, at the beginning of November the city withdrew its last high-floor buses from service.
Karosa 700-series buses have been in operation in the city since the first example was delivered in 1982. Since then, a total of 761 of them have seen use in various configurations, including rigid, articulated (in urban and regional versions) and several designed for tour work. The last of the type was delivered to Ostrava in 2006. One of the last in service, Karosa B 941E.1962 number 4285, which was delivered in 2000, will join the operator's historic fleet. The last journeys were scheduled for November 7, with special journeys operating on routes 44 on Friday 6 and 48 on Saturday 7 November, after which the operator's services will be entirely low-floor.