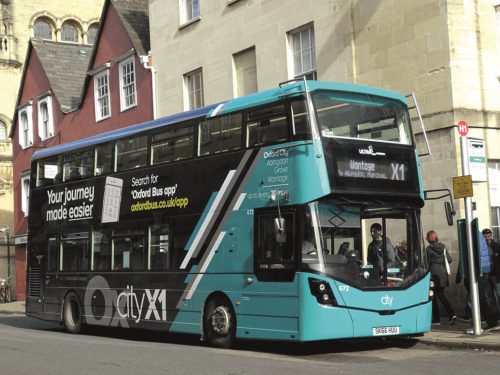 Oxford Bus Company has announced that it has enhanced its driver signing-on bonus to boost its on-going recruitment campaign. The company has increased its bonus scheme by £1,000, taking it to £3,000 in a bid to further encourage jobseekers to become bus drivers.
The company has run a series of proactive recruitment campaigns locally to boost its workforce, and the increase in its PCV Driver Recruitment and Retention Bonus Scheme forms the latest part of its recruitment strategy.
The bonus scheme was first introduced in October 2021 to encourage current PCV drivers who hold a full bus licence and with a minimum of 12 months' CPC to apply. One year on, the bonus, which is paid in instalments as targets are achieved, has been increased. The bonus payments are made when drivers hit four key milestones: driving on the road independently, passing their probation, and then at months six and 12 months after passing probation. The spread of the payments is designed to improve driver retention rates and to reward dedication to the bus company.
Luke Marion, Oxford Bus Company Interim Managing Director said: "Currently there is a national shortage of drivers and recruitment is challenging. Unfortunately, this is having an impact on services at times, but we have adjusted timetables to manage the situation and are making progress in our proactive recruitment of drivers. We hope that by continuing to strengthen our campaign it will help us reach the volume we need. Our PCV driver retention bonus is now market-leading and we have also simplified the recruitment process to make it quicker and easier to become a bus driver. We're seeking people with great customers service skills and will provide full bus driver training."