The Oxford Bus Company has taken delivery of 11 new Mercedes-Benz Tourismo coaches for its Airline services to Gatwick and Heathrow, representing an investment of £3.5m.
The new vehicles will enter service in July, and will be part of a fleet of 16 coaches operating between Oxford and the two airports.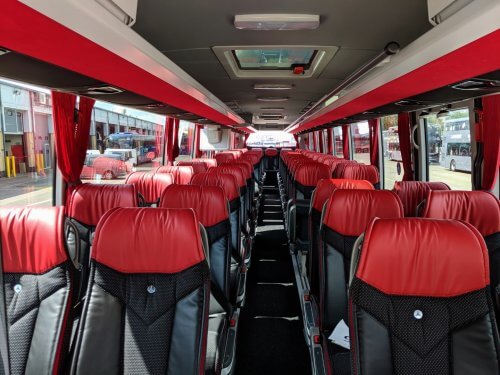 As part of Oxford Bus Company's partnership with Experience Oxfordshire, special liveries promoting the Ashmolean Museum will be used on two of the coaches.
Specification-wise, the vehicles feature tray tables, USB charging points and power sockets at each seat. There will also be monitors onboard with sat-nav displays – allowing passengers to check the progress on their journey – as well as free WiFi.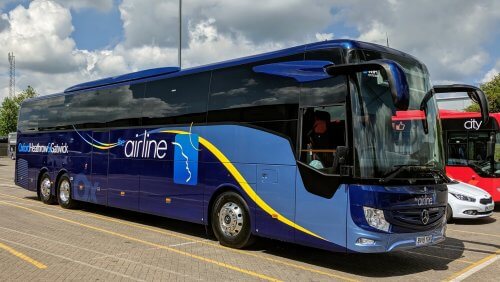 Phil Southall, Managing Director of the Oxford Bus Company, said: "Our Airline luxury coach services between Oxford and Gatwick and Heathrow perform an important offering to our customers.
"They provide a reliable, comfortable and great value for money way for people to travel to and from Gatwick and Heathrow.
"Our investment in upgrading our Airline fleet underpins our commitment to the service and to providing our customers with a first-class service.
"The new coaches are fantastic and include a lot of the latest technology on the market and make them one of the most modern and luxurious coach services to Heathrow and Gatwick.
"We are proud to also be displaying the Ashmolean Museum livery on two of the coaches, as part of our commitment to helping showcase the wonderful visitor attractions in Oxfordshire.
"Our team are currently undergoing staff training with the new coach that has been delivered and we look forward to receiving delivery of the rest of the fleet, adding the liveries to them and introducing them into service."
You can read more News here: cbwmagazine.com/category/news