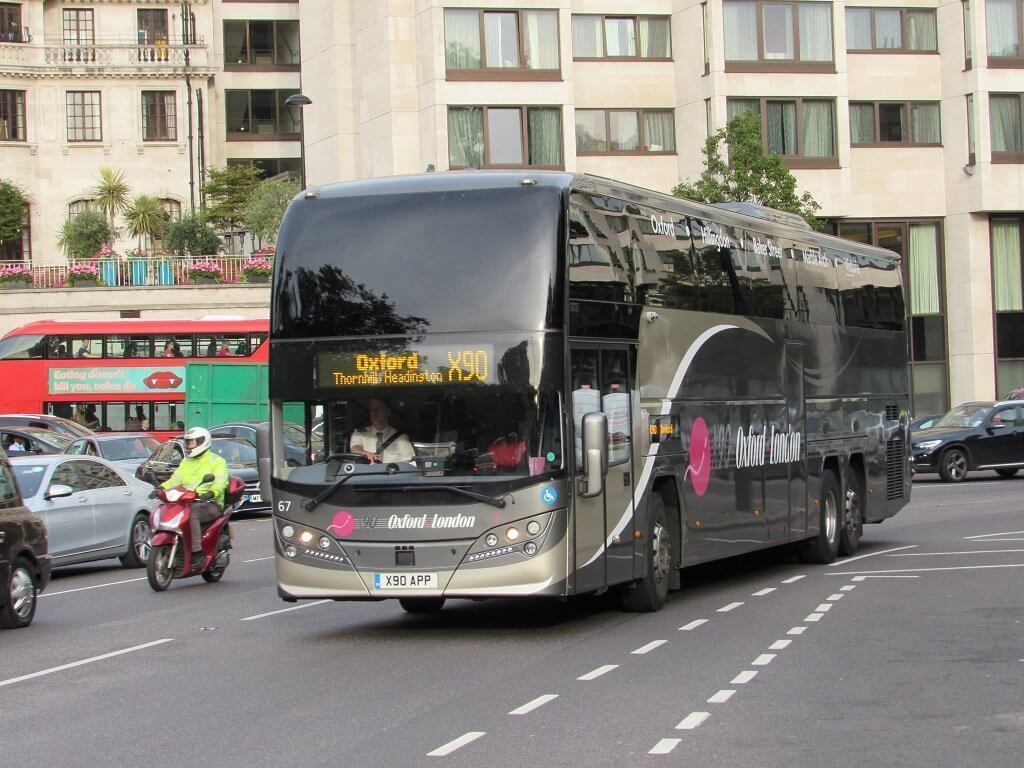 The long-standing Oxford to London X90 service operated by the Oxford Bus Company will see major changes from Sunday 28 October, with revised first and last departures times, reduced frequency and revised fares.
The frequency will be reduced from every 20 minutes to every 30 minutes, however fares are to be reduced with an adult single fare being reduced from £15 to £8 and an adult return, which is valid for three months, going from £20 to £14.
Revised first departure and last departure times (current times in brackets)
Location
Monday-Friday
Saturday
Sunday
Oxford Gloucester Green
0510 (0430) 2240 (2300)
0540 (0500) 2240 (2300)
0610 (0500) 2240 (2300)
London Buckingham Palace Road
0700 (0630) 0100 (unchanged)
0800 (0700) 0100 (unchanged)
0830 (0700) 0100 (unchanged)
In comparison, the Oxford Tube, which is operated by Stagecoach in Oxfordshire, operates 24 hours a day with a frequency of up to every 15 to 20 minutes during the peak Monday to Friday hours and every 12 to 15 minutes during busy times at the weekends. An adult single fare is £16 and an adult return, which is also valid for three months, is £19.
The Oxford Bus Company has recently started working with Sn-ap to provide daily services to Bristol and Birmingham, and has additionally started selling seats on nine X90 departures per day from the Queens Lane bus stop in Oxford to London.
Phil Southall, Managing Director of Oxford Bus Company, said: "We conducted extensive market research and held focus groups on the X90 service and overall public transport provision between Oxford and London.
"What we discovered was the landscape has changed and there are multiple options for passengers now on this corridor.
"We have listened to customer feedback and reduced our prices to ensure we are competitive in the public transport market on this route.
"Adjusting the frequency of our X90 service has enabled us to offer better value fares."