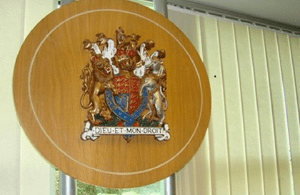 Clayton Jones' Street Buses operation failed to operate a significant proportion of services punctually, or at all

In early March, Deputy Traffic Commissioner (DTC) for the Welsh Traffic Area Anthony Seculer published a written decision in the case of Clayton Jones t/a Street Buses, following a public inquiry (PI) held on 27 January.

Clayton Jones, trading as, Street Buses, was the holder of a Standard National Passenger Service Vehicle Operator's Licence authorising eight vehicles. The licence was granted following a public inquiry held on 7 December 2021. On 8 December 2021, the operator agreed to 'standard undertakings' on a PSV licence relating to small vehicles and limousines and to an undertaking to provide an independent audit on compliance systems by no later than 13 September 2022.

In a move which Deputy TC Seculer said he found somewhat surprising, the operator appealed against the grant decision. On 18 July 2022 the Upper Tribunal dismissed the appeal stating that there was 'no merit in this appeal whatsoever. It is now for Mr Jones to comply with the undertaking he has given if he has not already done so.'

On 18 January 2022 the operator was granted 13 registered bus routes to commence operation with effect from 7 February the same year. A week later on 14 February the operator wrote to the Central Licensing Unit in Leeds stating he wished to suspend eight of the registered services, because of the failings of others, something which there is no power in law to do; indeed, the operator conceded that he was aware of that fact.

Also on 14 February, Bus Compliance Officer Sian Thomas commenced routine observations of the newly registered routes in order to check punctuality compliance. The 12 routes checked were failing to operate. A punctuality monitoring exercise was also carried out between 14 February and 6 May 2022. The findings of the 499 observations were a 26.85% punctuality rate, with 68.14% of services failing to operate at all, falling far short of the target punctuality rate of 95%. A call to public inquiry was initiated in December 2022 in respect of failing to operate registered services and not complying with registered timetables. The call-up also noted that the undertaking to provide the audit report had not been met.

[…]

By subscribing you will benefit from:
Operator & Supplier Profiles
Face-to-Face Interviews
Lastest News
Test Drives and Reviews
Legal Updates
Route Focus
Industry Insider Opinions
Passenger Perspective
Vehicle Launches
and much more!