Perry's Travel is a small family-owned business with just over 20 vehicles and has a strong heritage and reputation which it has built up over the last 60 years. Originally founded in the small village of Slingsby in 1958, it moved to its Malton depot in 1996 where it has operated from ever since. It is situated on the doorstep of the beautiful North York Moors and operates a modern, reliable and well-loved fleet of vehicles in which each one is seen as part of the family.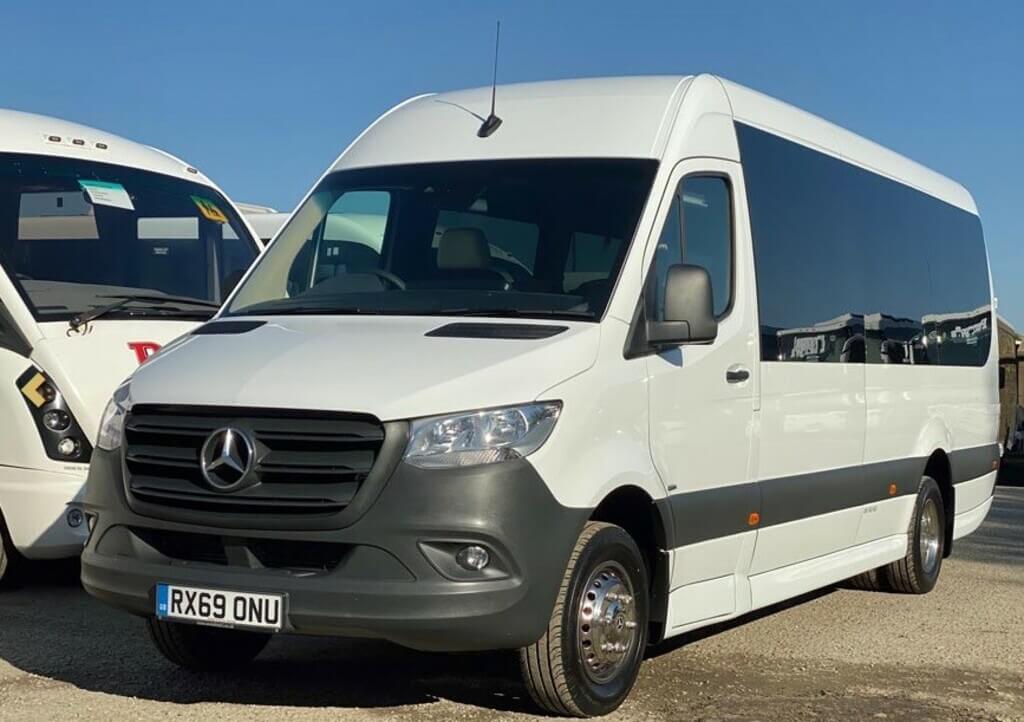 The firm has recently taken delivery of a Mercedes-Benz Sprinter-based EVM Elegance, which is fitted with 16 EVM executive class 110 seats finished in virtual leather.
12 of the seats have reclining back-rests. Passenger entry is through the original Mercedes-Benz hinged cab entry door with moulded three-stage entry step with LED strip lights. EVM stepped curved glazed saloon windows in privacy grey are specified and the hard-wearing Tarabus flooring completes the interior. The boot has original Mercedes-Benz 270-degree hinge doors. The rear row of seats is on a raised pedestal. The boot is a full depth drop boot with fold-out flap and stainless-steel boot protector.
The Mercedes-Benz Sprinter is a Euro VI 516CDi with an extra-long wheelbase. Transmission is a seven-speed G-Tronic automatic gearbox, and the exterior is finished in Mercedes-Benz Arctic White with EVM body moulded side skirts in matching colour.