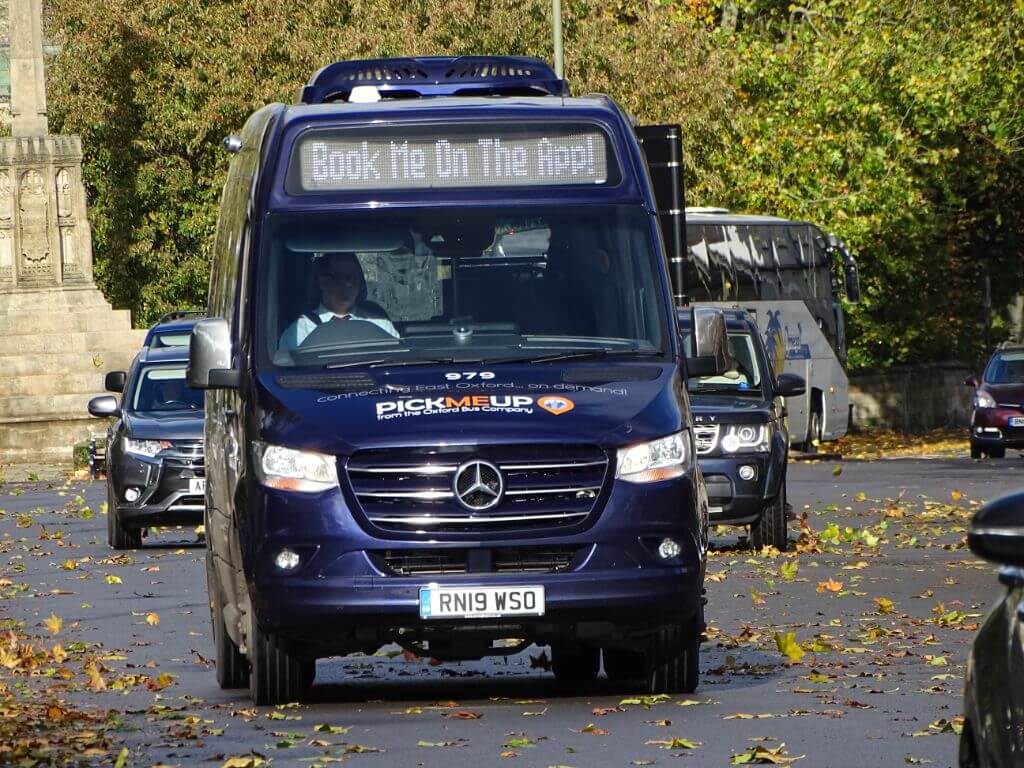 Oxford Bus Company-operated DRT service PickMeUp has warned that 'wider support' is required or the service may have to end
More than 250,000 journeys have been made on PickMeUp, the Oxford Bus Company's on-demand ride-sharing service, since it launched.
The landmark was broken this month in the eastern arc of Oxford. More than 30,000 registered users have signed up to the app and completed the journeys since the service was launched in June 2018.
PickMeUp enables passengers in eastern Oxford to summon buses to pick them up on a street corner of their choice to go to a bespoke destination. The service is the largest scheme of its kind to be launched by a UK bus company. Earlier this month the zone was expanded to incorporate Horspath village.
The service has been running for 18 months and Oxford Bus Company will be engaging with customers as part of a review of PickMeUp. It will include a customer survey and a stakeholder event on the Oxford Science Park.
Phil Southall, Managing Director of the Oxford Bus Company said: "To break the 250,000 – passenger journey barrier is a great landmark achievement. The recent introduction of the service into Horspath has also been very well received by residents in the village.
"Over the next few months, we will be reviewing the future of the service, as it is still challenging to operate on a fully commercial basis. As part of this process we will be asking customers to complete a survey and we would encourage as many people as possible to take part and put forward ideas on how to make the service sustainable.
"If we cannot find a sustainable way forward during this review which may include additional local or government funding, or local business support, then the service may have to end which would be a real tragedy for everyone who has come to rely on it and those who work on it. We need wider support of PickMeUp to help us maintain the service, which has been enjoyed by those who have used it."
PickMeUp was the county's first transport service of its kind when it was introduced in June 2018, enabling passengers to request a minibus pick-up within 15 minutes at a virtual bus stop using a mobile phone app.
The service provides flexibility for passengers to choose both the start and endpoint of their journey within the eastern arc of Oxford. Passengers are matched with others wishing to make similar journeys to enable ride-sharing. It was designed to help reduce congestion and complement traditional services.
Oxford Bus Company invested £1.2M in nine 17-seat ultra-low emission Euro VI minibuses, with WiFi, USB charging points, wheelchair access and comfortable high-back seating to launch the service. The front-end and back-end technology for the service was developed in partnership with Via, a US-based market leader in ride-sharing technology.