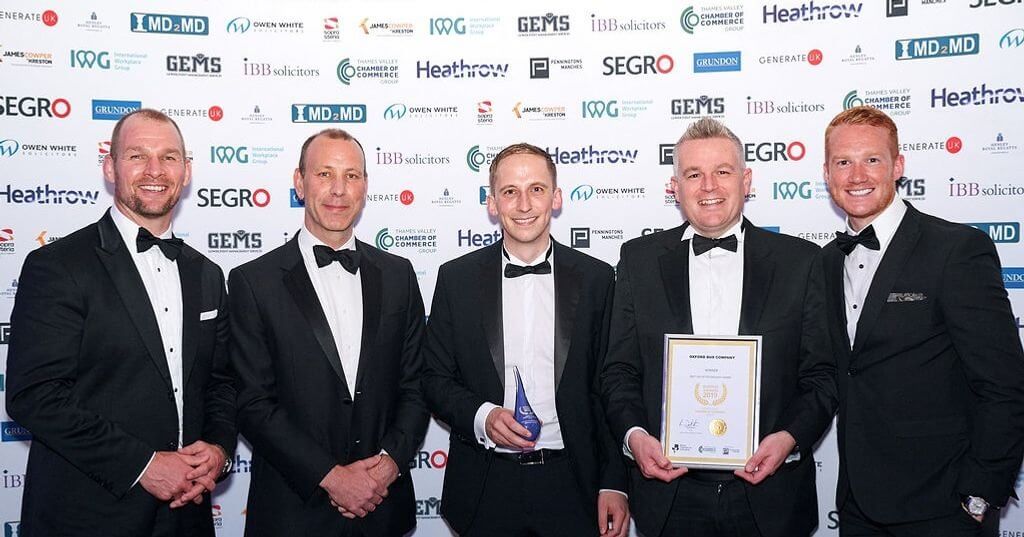 Oxford Bus Company's PickMeUp service has been rewarded at the respected Thames Valley Chamber of Commerce Annual Business Awards. It scooped the Best Use of Technology Award, following the successful introduction of PickMeUp in Oxford.
The award recognises organisations that have fully exploited technology available to them to grow their business. Judges looked at how the use of technology improved business processes and customer experience.
The award was presented by Olympic Gold Medallist Greg Rutherford, at a gala event showcasing the talents, innovation and entrepreneurship of companies from across the region.