Bus service contracts operated for Cornwall Council are set to change hands this year as Go-Ahead Group-owned Plymouth City Bus wins a package bid
The outcome of the Cornwall Council bus service contracts tender has been revealed. All subsidised bus services operated for Cornwall Council have been awarded to Devon-based Plymouth City Bus after it made a package bid during the tendering process.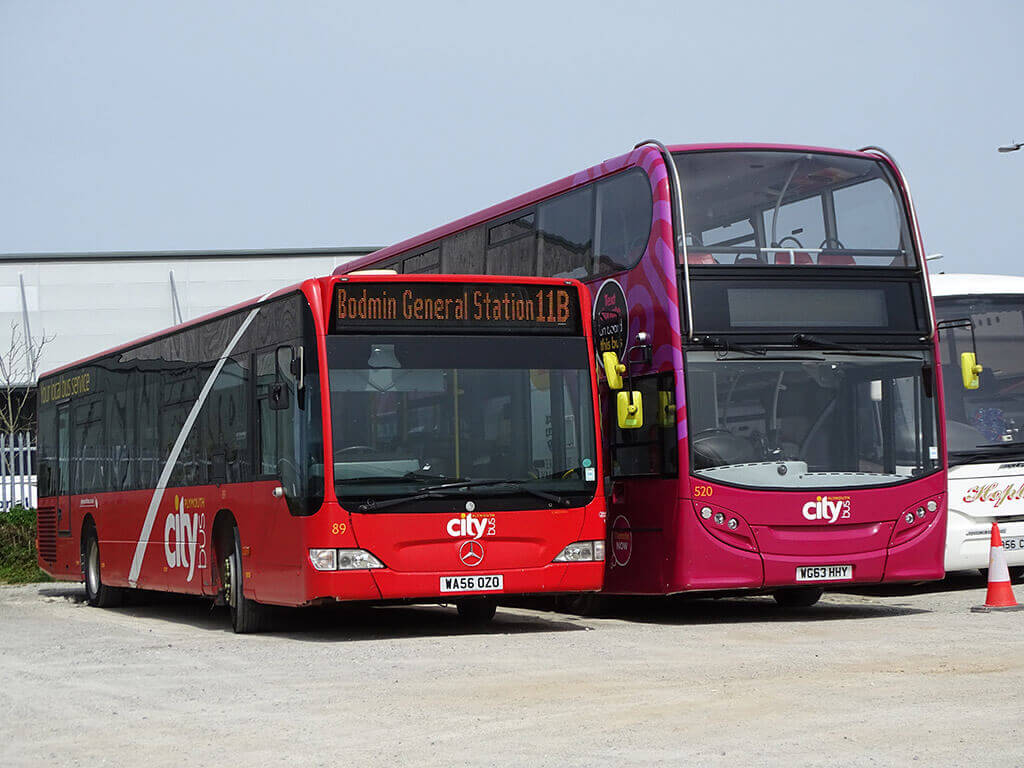 At present few details are known about the contract award, but full details are expected in the coming weeks.
Plymouth City Bus already operates 22 bus services in Cornwall through its subsidiary, Go Cornwall Bus, which are operated with 29 buses from depots or outstations in Bodmin, Callington, Launceston, Liskeard and Par.
Mark Collins, Head of Commercial and Marketing at Plymouth City Bus told CBW: "Plymouth Citybus is finalising the details and will update all news channels when more information on this exciting time is ready."
Cornwall's largest bus operator is First Kernow, which was unable to comment on this story as CBW went to press, although the future still looks bright for the First South West division, which First Kernow is part of, as Commercial Director Marc Morgan Huws tweeted on his own personal account: "At First SW we're set to launch our 20:20 VISION in the next few weeks – a new business plan for our Kernow, Buses of Somerset and Truronian businesses – with a strong commercial focus, targeting market growth, new opportunities and innovation we'll be redeploying resources into our commercial growth opportunities, and working with the best in the business to deliver higher quality and powerful brands across the business."