FINLAND
Finnish bus company Pohjolan Liikenne has placed a new order with VDL Bus & Coach which includes electric Citeas for the first time. It consists of five Citea SLE-129 Electrics and 10 Citea LLE-127 diesels.
Since 2013 VDL has delivered 142 vehicles to Pohjolan Liikenne.
The latest buses will be used for public transport authority HSL (Helsinki Region Transport). The Citea SLE-129 Electrics will operate from December 2019 in the suburbs of Espoo while the Citea LLE-127s will run on regional Helsinki routes from August 2019.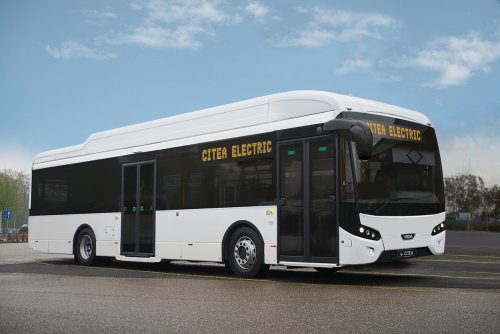 The Citea low-entry electric range was expanded in the autumn of 2018 with the 12.9m model. The Pohjolan Liikenne buses will be equipped with a new 216kWh battery pack.
During the day they will be quickly topped up via a roof-mounted pantograph at Leppävaara terminal where HSL will build a new charging infrastructure.
At night they will be slow-charged via the CCS plug and preheated at the Pohjolan Liikenne depot.
The Citea SLE-129 Electric and Citea LLE-127 have special underfilm corrosion protection on all the floor elements and lightweight and moisture-resistant XPS sidewall insulation material. Pohjolan Liikenne chose this because the bus interiors are cleaned with a pressure washer.
This minimises moisture ingress and extends the service life of the interior.
Pohjolan Liikenne is one of the largest Finnish bus companies. With a fleet of 535 buses and coaches, the company provides local, regional and long-distance services mainly in southern Finland.
Its annual turnover is €100m, and it employs 1,000 people.
Over 40m passenger journeys are made over 36m kilometres each year. Pohjolan Liikenne is a subsidiary of VR, the Finnish national railway company.