Midland Red presented to the Traffic Commissioner preventative measures now in place to stop a similar accident happening again
A Public Inquiry (PI) was held on 30 January at the Traffic Commissioner's office, Birmingham to discuss the operational changes Stagecoach-subsidiary Midland Red has made after one of its casual drivers crashed a bus and killed two people in October of 2015.
In attendance at the PI were directors and managers from the company, including James Steven Mortimore, Operations Director who made the primary statement.
Midland Red had previously pleaded guilty to two charges under the Health and Safety at Work Act at Birmingham Crown Court in November 2018 and was fined £2.3m.
At the PI, Mr Mortimore outlined that multiple times Kailash Chander, the bus driver, had been given the 'benefit of the doubt,' when he should have been referred to a driver training school, and that complaints had been ignored.
When Mr Chander's driving was reviewed an email was sent to the Operations Manager at Leamington, suggesting further review.
However the Operations Manager did not have access to emails outside of work. Mr Chander was to be reviewed the week of the incident.
Mr Chander had previously undergone a two-day training exercise after a covert driving instructor found his driving dangerous. After this his driving was said to have improved.
Nick Denton, the Traffic Commissioner said however that this was likely due to the fact he had rested, ordinarily working 70 hours a week.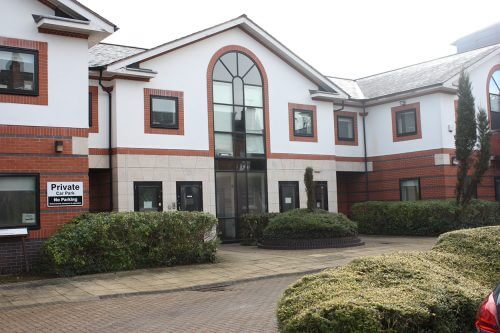 In addition it was found one of Midland Red's Eco Champions had been driving when he should have been training Mr Chander who was categorised as 'amber' on the operator's eco-driving system, although he was green at the time of the accident.
Mr Mortimore said since the accident, Stagecoach has removed casual drivers from all of its services.
Operations Managers are also now issued iPhones to prevent the same situation occurring
Mr Mortimore also noted that Stagecoach now enforces increased medicals (once every six months) for drivers aged 70 and over, accompanied by a pre-medical review.
Drivers' working hours are also monitored week-by-week.
To ensure no accidents are missed, every four weeks a business review report accounts for all complaints and accidents in that period.
Locally, Mr Mortimore said they are also in talks with unions about enforcing a six-day week.
Mr Mortimore also assured the Traffic Commissioner that there are now stricter checks and balances to ensure that the correct procedures are followed.
In a statement Phil Medlicott, Managing Director of Midland Red (South) Ltd said: "Our heartfelt thoughts remain with everyone affected by the terrible events in Coventry on 3 October 2015. We are deeply sorry for what happened.
We have always fully accepted our responsibilities.
"Safety is and always will be our first concern.
We have made it a continuing priority both individually as a company and working with our industry partners to do everything possible to learn lessons and ensure that this kind of accident does not happen again."
At the inquiry the Traffic Commissioner said that he would release a written decision in two weeks.
For more news click here:https://cbwmagazine.com/category/news/