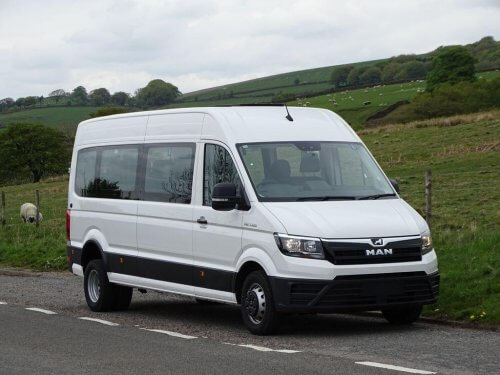 Plans to trial an innovative on-demand bus service in Ealing have been announced with RATP Dev and MOIA, a mobility service provider of the Volkswagen Group set to run the operation.
Transport for London (TfL) recently began a four-week consultation on the plans with Ealing chosen due to the relatively high levels of private vehicles in the borough.
Statistics have shown that 40% of those who live in the area use cars to commute to work.
This new on-demand bus service is hoped to improve the usage of public transport which will run between Hanger lane in the east to Southall in the west.
Michael Hurwitz, TfL's Director of Transport Innovation, said: "We are always looking at new ways to help us meet the Mayor's Transport Strategy goal to have, by 2041, 80% of trips to be walking, cycling and by public transport. These trials will help us to understand if a more flexible, on-demand offering will tempt people out of their cars.
"Having trials in two different locations in outer London with a variety of travel patterns will give us a good understanding of whether it is possible to complement the existing bus network in areas that have been traditionally difficult to serve with conventional public transport."
Heidi Alexander, Deputy Mayor for Transport, said: "On-demand buses could encourage more people to swap their cars for more sustainable ways of getting around, especially in areas of outer London. I encourage anyone who lives or works in Ealing to have their say during the consultation."
Coralie Triadou, RATP Dev's Microtransit Director, said: "As we move into a digital age, on-demand bus services are changing the way we think about travel. Technology is enabling buses to be more personalised and convenient, while also remaining affordable. RATP Dev is applying the latest innovations to make London easier, cleaner and simpler to get around."