With the Aptis, Alstom is one of three winners of the largest European call to tender for electric buses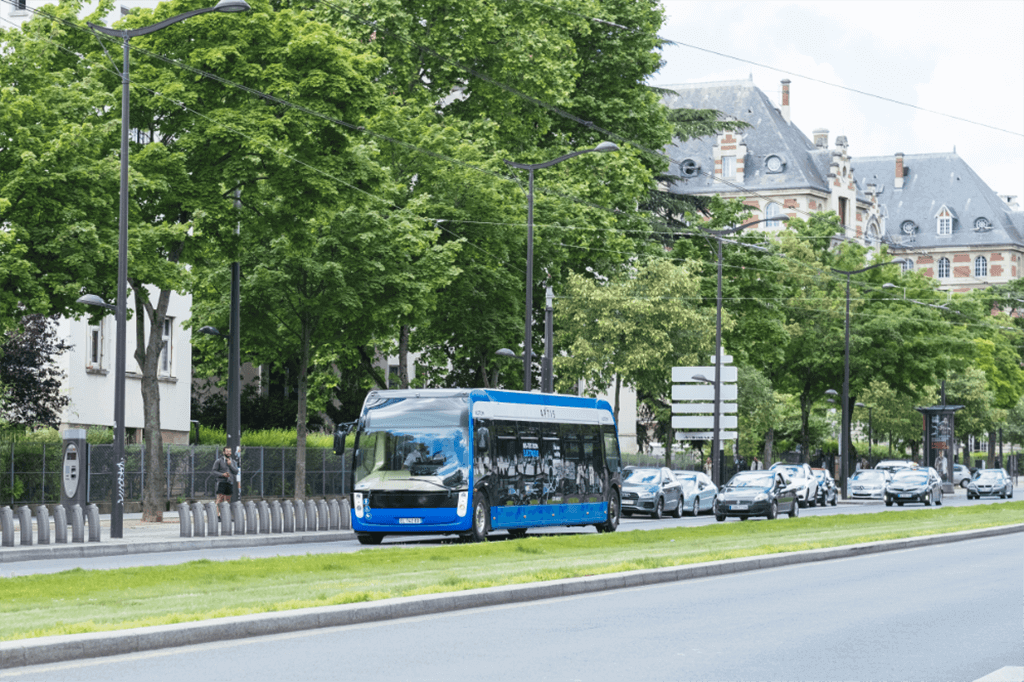 Alstom is one of the three winners of the largest European call to tender for electric buses launched by the Régie Autonome des Transports Parisiens (RATP) and 100% financed by Île-de-France Mobilités. The amount of the framework contract could reach €133 million. The first firm tranche is for 50 Aptis 12m buses, which follows an order from CTS, the Strasbourg transport company, for 12 vehicles.
The Aptis, which has a completely flat floor and wide double doors, has a berthing system that enables it to perfectly align with the pavement. According to Alstom, the vehicle offers 25% more windowed surfaces than a standard bus, and a seating area at the back with panoramic views.
"We are very proud to be involved in making the Île-de-France region a global reference in clean urban road transport," said Jean-Baptiste Eyméoud, President of Alstom in France. "This tender is major and key for Aptis, our 100% electric mobility solution designed by Alstom's teams at the Hangenbieten and Reichshoffen sites in Alsace. We are delighted by the confidence shown in us by the RATP and Île-de-France Mobilités."
The vehicles ordered by the RATP are designed for slow charging, at night in the depot. The Aptis is also available for charging at the end of each route whenever necessary, using ground-based charging solutions or charging from overhead.
The Aptis was designed to have an optimised total cost. This is possible thanks to reduced maintenance and operating costs and a longer service life than that of a standard bus. Its total cost of ownership is equivalent to that of a current standard diesel bus over a 20-year period.
Since September 2018, the Aptis has also been referenced by the CATP, the French central procurement office for public transport, in its electric bus offer destined for public purchasing by local authorities. This referencing allows member authorities to order Aptis vehicles directly from the CATP.
Since the prototype was presented in March 2017, more than 40,000 kilometres have been covered in real operating conditions by four test vehicles. The Aptis won the Innovation Award at Busworld in 2017 and also received the official certificate Origine France Garantie in January 2019.
You can read more news at: cbwmagazine.com/category/news