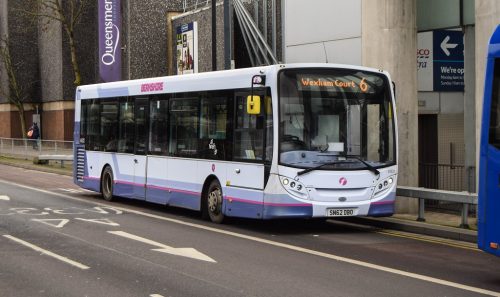 Three services to be taken on by Reading Buses, under contracts jointly funded by Slough Borough Council and Heathrow
Slough Borough Council has confirmed that it has contracted Reading Buses to provide full bus services across routes 4, 5 and 6 in the town from January 20, 2018.
Following talks with bus operators and Heathrow Airport, the council has signed a contract with Reading Buses which it said will guarantee residents and commuters experience no break in service. The council secured the contract by exercising its emergency powers to save routes set to be cancelled or heavily cut back by First Berkshire. The contract will be jointly funded by the council and Heathrow Airport.
As of Saturday, January 20, Reading Buses, who will trade under the 'Thames Valley' name in Slough, will provide the following services:
Service 4 (Slough-Bath Road-Maidenhead)
Service 5 (Slough-Chalvey-Cippenham Green-Cippenham)
Service 6 (Slough-Wexham Court-Knolton Way)
Cllr Martin Carter, Cabinet Member for Planning and Transport, said: "We are delighted to have secured Reading Buses to provide unbroken services to residents and commuters across the borough in the New Year.
"Reading Buses has been transporting customers in and around Reading for more than 100 years and has a proven track record in providing quality bus services with a strong focus on innovation and customer service.
"Many of our residents and businesses rely on bus services on a daily basis to make their journeys around Slough and to surrounding areas, including Heathrow. Our bus users can now rest assured that their routes are secure, whether commuting to Heathrow for work, or travelling to their local GP for a doctor's appointment."
Martijn Gilbert, CEO of Reading Buses, said: "We are delighted to be bringing our award winning approach to local bus service delivery to Slough. This builds upon our recent work to take on the long-standing Green Line 702 London service from December 27, and further supports the vision of the leading economic forums across our region for strong and integrated local transport links across the Thames Valley.
"We're a local Berkshire-based company with operations across four boroughs and Slough is a good adjacent fit with this. We look forward to serving the people of Slough and working with Slough Borough Council and other stakeholders to support and develop these important bus services."