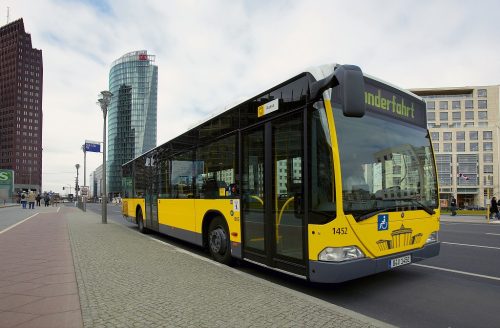 GERMANY The largest single order for the best-selling Mercedes-Benz Citaro and the largest order from a German transport operator has been placed by Berliner Verkehrsbetriebe (BVG), which is to take delivery of up to 950 of the buses in coming years.
Till Oberwörder, Head of Daimler Buses, said: "The order from Berlin is another major success for the top-selling city bus.
"I'm delighted that the clean and safe Citaro has won over our long-standing customer BVG – and therefore takes part in making the mobility in the capital efficient and sustainable."
The framework agreement between Daimler Buses and the transport operator in Germany's capital breaks down into 600 articulated buses and a maximum of 350 rigid vehicles with BVG calling off what it requires calling over the coming years.
The agreement is highly flexible in character. An obligation to take delivery does not exist.