Lothian Buses has announced that its Managing Director, Richard Hall is to step down from his role following the company's next board meeting on 5 March.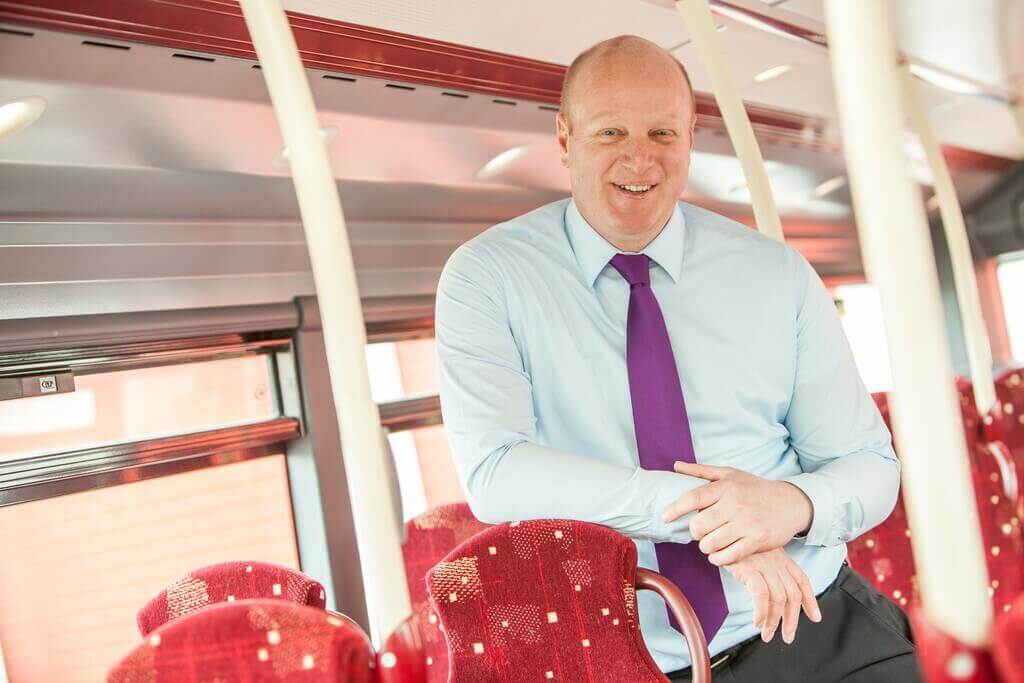 Richard first joined Lothian in April 2016 after an extensive and varied career in the bus industry, which included roles at Arriva, Stagecoach and RATP in London.
Lothian's board has agreed that Nigel Serafini, Lothian's Commercial Director, will step up as Interim Managing Director.
Richard said: "Lothian has been a huge part of my life over the last four years. Our business never sleeps, we deliver for customers 24/7, 365 days of the year and the operational intensity of running public transport is extremely high and the time has now come for me to take on a new challenge.
"It has been a tremendous privilege to serve as Lothian's Managing Director and I am incredibly proud of all that we have achieved as a team. I would like to thank all the people that I have worked with at Lothian for their commitment, assistance and support over the years."
Jim McFarlane, Lothian's Chair, added: "On behalf of the Board I would like to thank Richard for the significant contribution he has made across Lothian during his time as Managing Director.
"Under his leadership Lothian has seen significant geographic expansion of the business in addition to growth in customer numbers, revenues and profit. We would like to take this opportunity to wish Richard all the very best in his future endeavours."