Transdev-owned operator Rosso has launched a money-saving ticket aimed at students.
The GM Saver Student Term Ticket offers unlimited travel on all of its buses within Greater Manchester ticket zones which includes Ramsbottom, Bury, and Rochdale, Littleborough, Radcliffe and Bolton, from Monday 7 January to Friday 5 April.
The ticket which costs £95 is available to download from the Transdev Go app, accessible through the App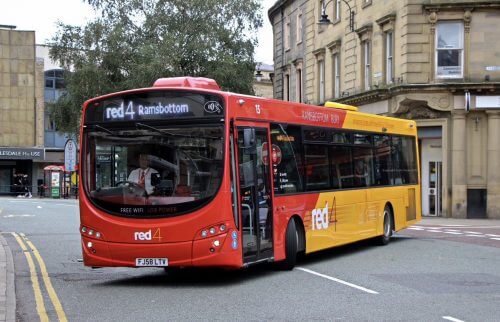 Store or Google Play on Android.
Antony Fiocca, Operations Manager as Rosso said: "Many of us remember the struggle to make student finances stretch across the first few months of the year.
No sooner has the party season across Christmas and the New Year ended then it's back to college, with students needing to watch every penny until the spring.
"That's why we're offering the cheapest deal to take students to college – and a whole lot more besides across the area. Bus travel offers a safe, environmentally friendly and low cost way for students to get around, and it certainly gets an 'A Star' for value!"