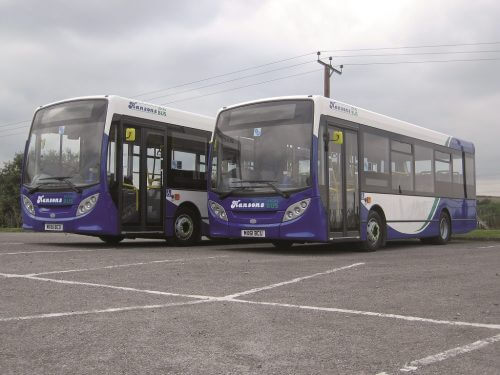 Rotala is expected to acquire Hansons of Wordsley, along with another private bus business which it said is at an advanced stage of negotiation.
The company announced the conditional subscription of 3,333,332 new ordinary shares at 60p each to raise approximately £2m, along with the conditional placing of 2,500,002 ordinary shares at 60p per share to raise a further £1.5m. The £2m raised by the conditional subscription is expected to cover the Hansons of Wordsley along with the unnamed business, each of which are expected to be acquired for around £1m, while the additional £1.5m 'is expected to be deployed towards further acquisition opportunities in the near to mid-term.'
Hansons' Stourbridge premises is based between two of Rotala's existing depots. Rotala said it will move the company's assets across to existing facilities and sell the Hanson's depot.
John Gunn, Chairman of Rotala, commented: "The positive start to the year is testament to the progress that the Group is making. Furthermore the contract wins which we have announced so far this year will underpin our performance in the second half.
"Rotala has a proven track record of steady organic growth supplemented by sensibly priced acquisitions. The acquisition that we are making and the further acquisition that we expect shortly to make with the first stage of this fundraising are in line with this policy and will bolster our presence in the West Midlands and the North West. The follow-on acquisitions, if and when completed, will add greater reach to the Group's business in key markets and put the Group in a position where it can look forward to continuing progress in 2018."