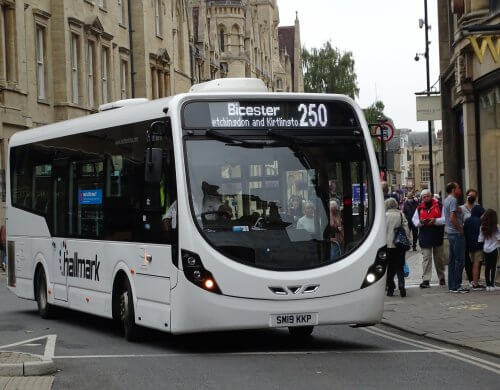 Details emerged on Monday 15 February that Rotala-owned Hallmark Connections Limited's bus operations are to be rebranded.
In a social media post, Hallmark explained: "Hallmark Bus is still operating in Surrey and Oxford. However, we are very excited to announce that we will soon be changing our name to Diamond Bus. Over the next few weeks you will notice that some of your buses will become blue as our new branding rolls out."
Hallmark operates nine bus services in total in Oxfordshire and Surrey, as well as Hotel Hoppa service around Heathrow Airport, but it is unclear if that service is included in the rebrand at this time.