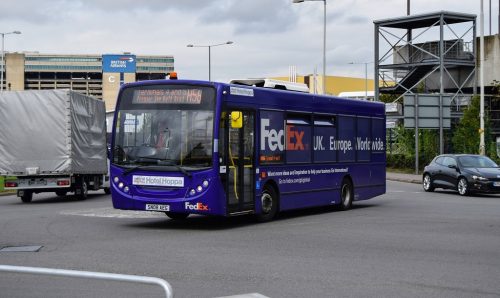 Rotala announced on Tuesday, October 17, that it has entered into a conditional agreement to acquire National Express' Hotel Hoppa services at London Heathrow Airport.
The Hotel Hoppa services offer a passenger transport service to all terminals within a five-mile radius of Heathrow Central Bus Station, delivered under contracts with those hotels and other airline customers.
The acquisition includes the right to use the business name, the goodwill of the business and the novation of the underlying contracts, together with the fleet of 32 buses.
In an update to the London Stock Exchange, a spokesman for Rotala commented: "The Directors believe that the Hotel Hoppa acquisition will enable Rotala to strengthen significantly its operations in the Heathrow area.
"Many of the airline customers of the Hotel Hoppa business are already users of various airside and landside services provided to them by Rotala in and around the airport.
"No additional overheads are expected to be required as a result of the acquisition since the acquired business will utilise spare capacity in the existing Rotala depots on the southern side of Heathrow Airport."
Completion of the Business Purchase Agreement is expected to occur towards the end of November, 2017, following compliance by National Express with its obligations under the Transfer of Undertakings (Protection of Employment) Regulations 2006, and by no later than December 31, 2017, following satisfaction or waiver of the conditions.