Local bus passengers travelling on services operated by Sargeants Brothers in West Herefordshire can now make their journeys using contactless payments after the firm introduced contactless technology across its entire fleet. As of Monday 4 January, its passengers can pay for their travel using a contactless credit or debit card, as well as through Apple Pay and Android Pay.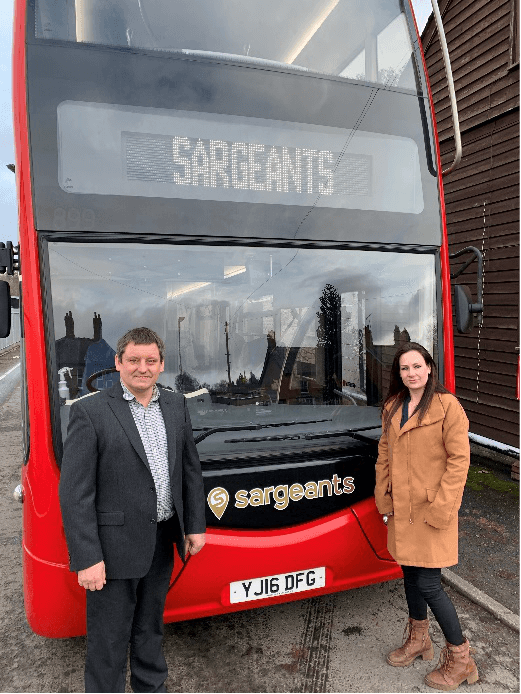 Sargeants Brothers Managing Director Matt Evans said: "We are delighted to have contactless payments available across all of our fleet. This is great news for passengers who want to be able to turn up and pay quickly and easily. This is the latest upgrade in our fleet modernisation programme that now sees us operating one of the youngest fleets in Herefordshire."
Sargeants Brothers is a small independant operator which has been operating buses in the Kington area of Herefordshire for 65 years, with hourly services between Kington and Hereford with regular connections to Llandrindod Wells.
Operating a recently-modernised fleet of 17 buses, it also provides essential school transport for the local communities.