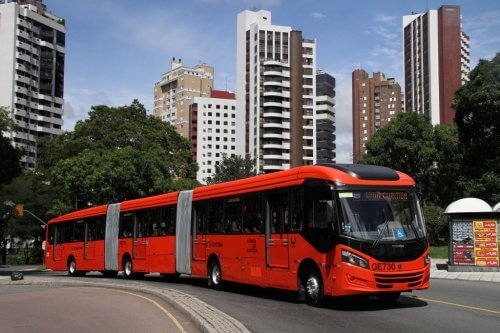 Urban transport operator Viação Cidade Sorriso (VCS) has reported positive results from its purchase of Brazil's first six Scania bi-articulated buses, which operate in the southern city of Curitiba. The buses are 27 metres-long, have a capacity of 250 passengers and feature Allison fully automatic transmissions. These first units are significant as they break Volvo's longstanding monopoly of the city market.
"The arrival of a new option to the city of Curitiba brings us the flexibility of choice, which is beneficial for both company and users," said Alaor Morais, Operations Director of VCS. "The most interesting thing about the Scania/Allison partnership is that we really believe in this new project. We are confident that this is just the beginning of a highly successful project."
The buses have been evaluated over a long period, during which they ran the same routes as the incumbent models. The buses are fitted with a Caio body and a 360hp engine producing 1,850 Nm of torque. The front-engine layout increases space for passengers and allowing better accessibility between the three bus sections.
VCS has worked with Allison Transmission for more than 30 years. The Allison B 516R six-speed fully automatic transmission with retarder is compatible with the high torque of the engine and provides easy maintenance and low operational cost.
According to the company, among the advantages of the Scania buses is the ease of mechanical access to the front engine. The new buses work on the North-South line between Santa Cândida and Capão Raso, carrying around 90,000 passengers per 10-hour day, and are replacing old vehicles at the end of their service life.
"In this initial phase of operation, the bi-articulated buses will be limited to running an average of just 5,500 kilometres per month as they are brought on board and we make occasional adjustments. We are certain they will be successful," concluded Morais.