Sarah Taylor, Human Resources Director at Scania, has written an open letter to Secretary of State for Education Damian Hinds MP, Minister of State for Apprenticeships and Skills Anne Milton MP and Chair of the Education Select Committee Robert Halfon MP regarding proposed cuts to apprenticeship funding.
It reads as follows: "I am writing to express our concern over the Government's intention to cut apprenticeship funding by £3,000 per apprentice from August 2019 for the Heavy Vehicle Service and Maintenance Technician apprenticeship.
"This will reduce the funding to just £5,000 per year for the highly technical three-year apprenticeship.
We believe this will have serious consequences for UK industry, society and the economy as it will most certainly lead to less apprentices being taken on, thereby adding to the burden of the nation's already considerable skills shortage.
"Furthermore, any cut in funding is likely to cause in many instances a reduction in the quality of training apprentices receive.
"The company I represent, Scania is a manufacturer of heavy commercial vehicles with a national network of workshops repairing and maintaining heavy vehicles.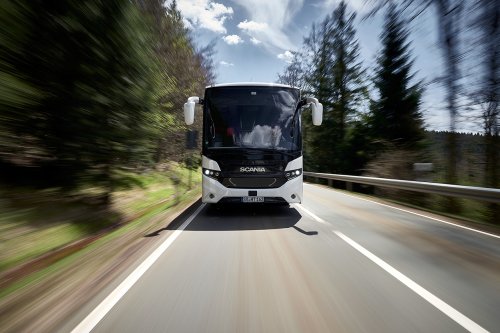 "Ours is an essential industry – a recent study by Professor Alan McKinnon of Herriot Watt University concluded that without trucks the UK would grind to a halt in five days – and yet the transport sector already collectively struggles to satisfy its requirement for skilled staff.
"At a time when technology is advancing at an unprecedented rate, the need for apprentices – those who will develop into the highly skilled technicians who literally keep the wheels of our industry, society and economy turning – has never been greater.
"For our part, Scania is committed to providing high quality apprenticeship programmes and more than 100 apprentices will join the Scania network in 2019.
"Our industry's long-term skills strategy is reliant upon a healthy flow of apprentices coming into the transport sector every year. The Government's proposed funding cut places that flow under threat.
"We therefore request your support by ensuring the funding decision is reconsidered so that there is no reduction in funding."
You can read more News here: cbwmagazine.com/category/news