Go-Ahead-owned East Yorkshire, which operates Scarborough's Beachcomber open-top services has announced that the open-top season will be extended due to Scarborough's popularity with visitors.
The Beachcomber buses were due to finish for the year on 6 September, but they have been so busy this summer that the operator has decided to continue running them into the autumn. The Beachcomber, which runs along the seafront between North and South Bays, was suspended during the lockdown, but since returning in July it has carried tens of thousands of passengers.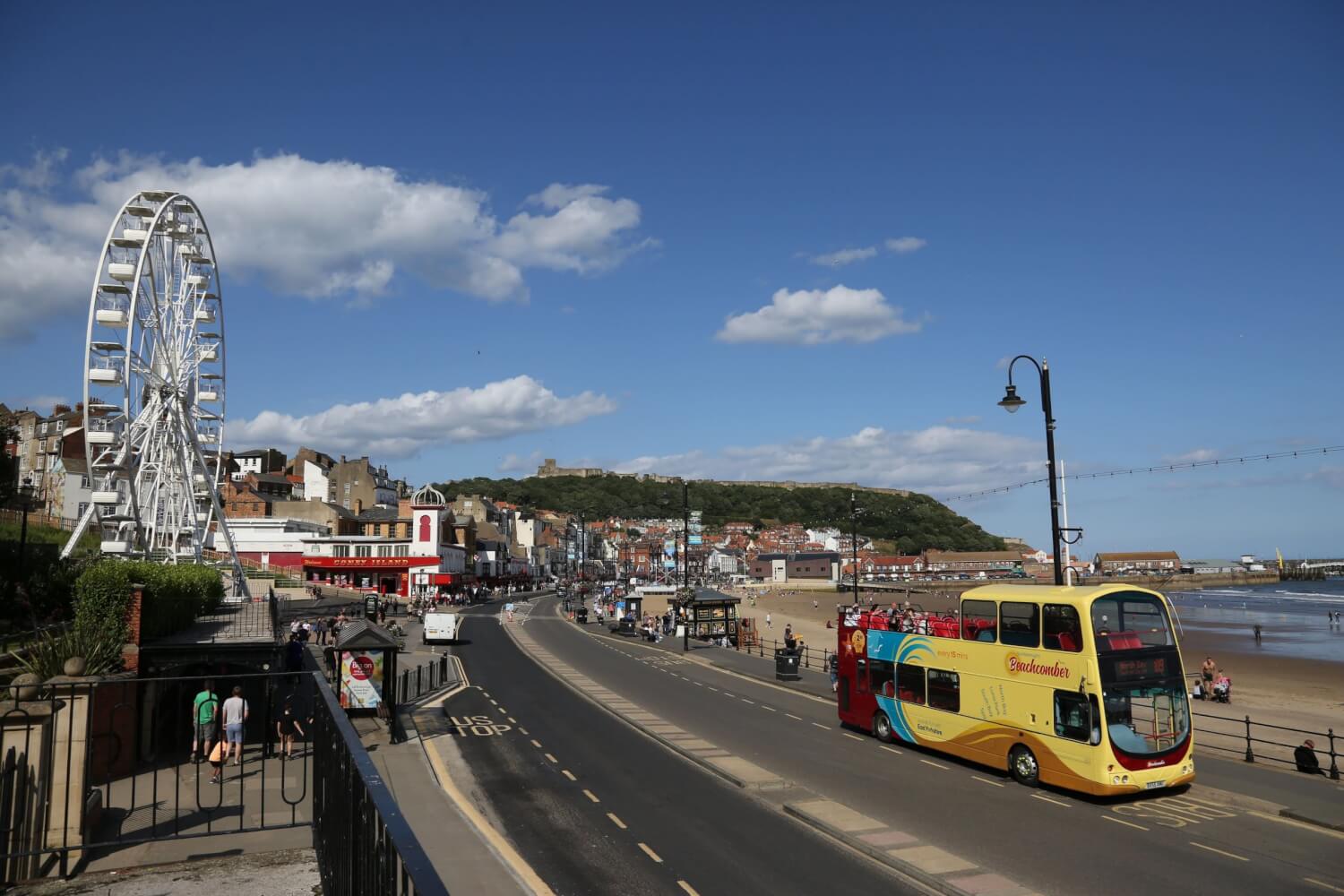 Ben Gilligan, Area Director for East Yorkshire, said: "Since lockdown lifted people have flocked to Scarborough for day trips and 'staycations', and an open-top bus ride along the seafront has been part of making sure they have a great experience when they're here.
"Given that many people have had to holiday close to home this year, we expect Scarborough's tourism boom to continue into autumn, and we'll continue running our open-top buses as long as the demand is there. We hope this helps people realise that Scarborough is open for business and has plenty for people to do when they visit."
The Scarborough Beachcomber will now run along the seafront all day every day until at least 27 September. No advance booking is required, and those wanting to ride can board at any stop along the seafront and buy a ticket on the bus, with contactless payments available.