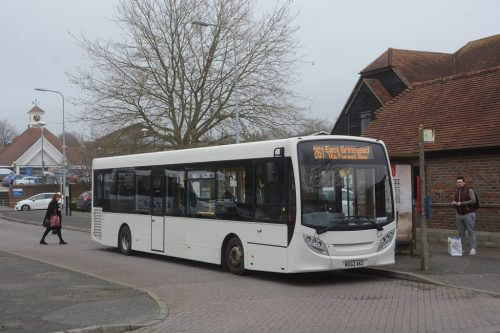 Mistral Group has helped Seaford & District Motor Services to invest in four Alexander Dennis Ltd (ADL) Enviro200 buses, two of which were supplied by Mistral Bus & Coach.
The Mistral Group, incorporating Mistral Bus & Coach and Mistral Asset Finance, met with the proprietor David Mulpeter to agree a finance facility for the purchase of the vehicles.
Operating out of Ringmer, East Sussex, Seaford & District Motor Services has worked with Mistral for over two years.
David established the Seaford business in 2010, having previously worked in both the rail and bus industry. The fleet now comprises 26 buses and two coaches for the company's general work, along with 14 buses for its heritage operation, ranging in date registered from 1931 to 1973/4.
David Mulpeter commented: "I have dealt with Paul Ricci from the Mistral group since 2015. He has been an integral figure in assisting with our expansion and fleet modernisation.
"He has provided substantial Finance Facilities here in an efficient and competent manner and look forward to continuing the excellent relationship with both Paul and the Mistral Group."