The Express and Star newspaper has reported that a second fire occurred at Diamond Bus' premises in Tivdale, West Midlands, in the early hours of Tuesday 22 October, which has left at least seven more vehicles damaged. This is the second time in recent months that a Diamond depot has been targeted. The damaged vehicles are reported to have been stored and were not currently in use, meaning there was no direct effect on bus services as a result of the fire.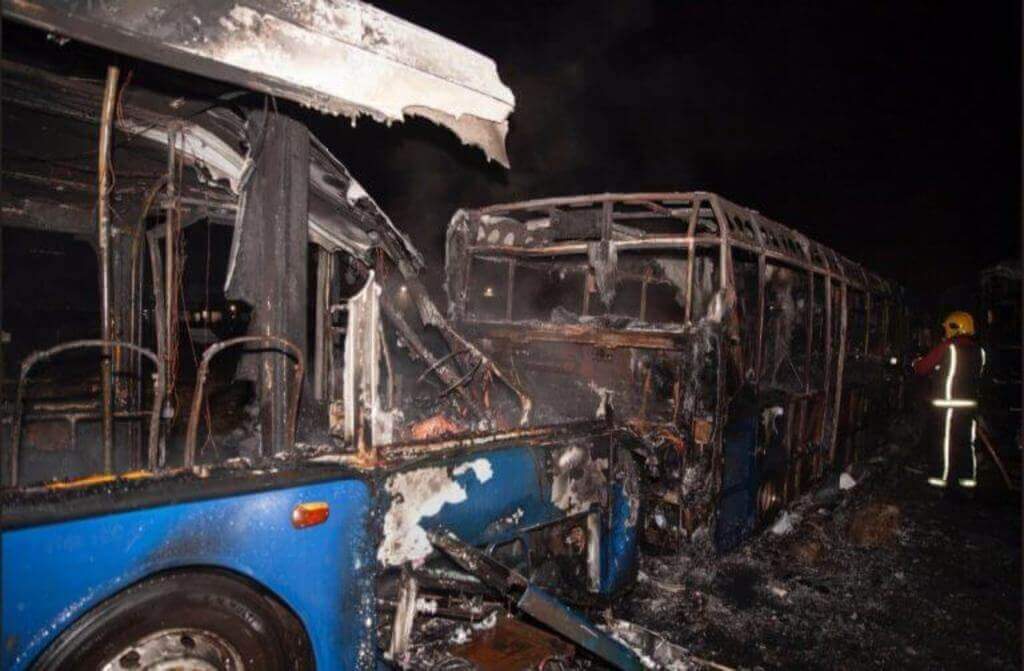 Spokeswoman for Diamond Bus Sue Willdigg told the newspaper: "We can confirm that a fire occurred at the Diamond Bus depot located at John's Lane, Tividale at around 0100hrs this morning.
At this time, it is difficult to confirm whether seven or eight vehicles have been affected due to the extent of the damage.
"The same site had suffered from an arson attack a matter of weeks ago, where a number of other vehicles were also damaged. We will be working with the authorities to establish if CCTV is available to assist identifying the cause of this latest incident."
The company had repaired damaged fencing after the previous attack and was in the process of improving security, it said. A spokesman for West Midlands Fire Service said that the cause of the fire is as yet unknown.