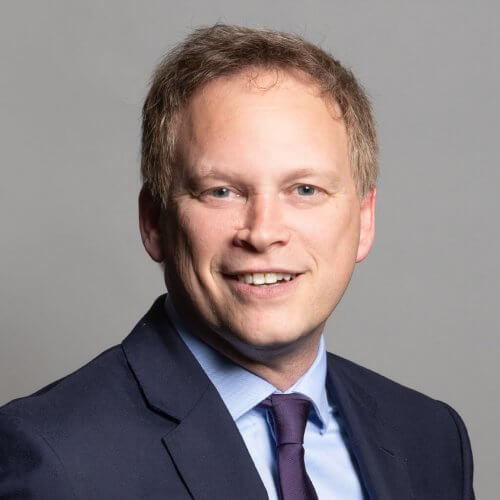 Amongst a number of questions about the bus and community transport sectors, Grant Shapps MP says a deal for buses should arrive 'in the next few days'
The Transport Select Committee has met over Skype to discuss the implications for the transport industry from the COVID-19 outbreak, providing them with an opportunity to question the Secretary of State, Grant Shapps MP. During the meeting, Grant Shapps stated that a sector-specific deal for the bus industry was on its way very soon.
The meeting discussed various transport sectors, one of which was 'buses and community transport,' and it was noted that since the most recent advice for people to stay home, bus travel has decreased by 78%. Some key workers are still required to travel, and Karl McCartney MP asked whether travel permits would be introduced for key workers and workers in the transport industry. The Secretary of State said he hoped that would not be necessary.
The bulk of the questions asked about the bus industry came from Lilian Greenwood MP. The first was about the support being offered to bus operators to ensure they could operate socially necessary services. The Secretary of State said that buses would be 'the next sector to have a specific deal.' The bus package would be announced 'in the next few days.' He could not give detail to pre-empt the package, but claimed a lot of work had been done in this area.
The next questions asked about the support being provided for small bus operators. The Secretary of State said there was a particular concern with smaller operators who would struggle and the Department for Transport (DfT) was looking to be as helpful as possible while adhering to the Chancellor's first principle about cross-economy solutions, rather than sector specific ones. He said further detail would be in the bus package.
Another question asked what assessment the Government had made about the adequacy of bus coverage across the country. The Secretary of State stated that Baroness Vere had been engaging with the Confederation of Passenger Transport and the DfT was developing guidance for Local Transport Authorities about supporting bus services. The Bus Services Operator Grant (BSOG) was still being paid even if services had reduced.
Concluding her line of questioning, Lilian Greenwood MP asked what action the DfT was taking to ensure that community transport services were available and safe for vulnerable people to use. The Secretary of State said that information about community transport would be included in the guidance issued to Local Transport Authorities, though he added that many users of such services would be vulnerable people and ought to be self-isolating.
Chris Loder MP highlighted significant reductions in bus routes in his constituency with 'only 48 hours' notice.' He said this produced a lack of connectivity for key hospital workers. The Secretary of State said that he would look at this issue.