The latest round of TfL tender results have been announced, with six routes changing hands and one new route finding its first operator.
Additionally, TfL has committed to upgrading all of the Euro V vehicles currently used on these routes to Euro VI standards.
Docklands Buses has lost route 100 to London Central, which will be operating nine brand-new electric single-deckers on the route from 21 September.
Stagecoach East London has won the contract to operate new route 497, which will require two new Euro VI single-deckers.
Route 81 will transfer from London United to Metroline on 27 July.
As mentioned above, the 16 2011/12 Euro V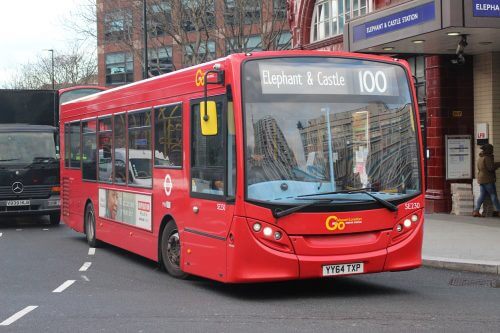 double-deckers used on the route will be made Euro VI compliant.
Metroline has also gained H13 from London Sovereign, and will run six 2011/12 single-deckers on the route when it takes over on 7 September.
Despite winning two routes, Metroline has lost three to both London General and London Sovereign. Routes 209/609 and 232 will both be operated by London General starting in August, using 10 and 16 new Euro VI single-deckers respectively.
London Sovereign will take over the remaining Metroline route, 395, on 7 September, and will run six new Euro VI single-deckers on the service.
Meanwhile, routes 8/N8 and 205/N205 will remain with Stagecoach East London. The routes have a PVR of 28 and 23 respectively, with the former utilising 2014 Euro V New Routemasters and the latter Euro VI hybrid double-deckers of the same age.
Finally, Abellio West London has held onto route 490, on which it will run a mixture of 16 2012 and 2016 Euro V and VI single-deckers.